Jose Mourinho has indicated there will be a number of changes for Manchester United's Europa League game against Feyenoord following the disappointing performance in the derby against neighbours Manchester City on Saturday (10 September). The Red Devils lost 2-1 at Old Trafford with the manager raising concerns with a number of players' performances.
Henrikh Mkhitaryan and Jesse Lingard will be the major casualties and are unlikely to make the squad for the trip to Netherlands after being hauled off at half-time during their loss in the derby. The duo came under a fair amount of criticism from the manager, who later admitted he made a mistake in selecting them to start the game.
"The performances are the ones that are the deciding factor. How can I decide bad performances? Bad performances is the only way that I can decide. So if you are asking me 'are they going to play against Feyenoord?' No. No," Mourinho said about players being dropped for the game on Thursday (15 September), as quoted by the Manchester Evening News.
"And is it to punish? No, it's not to punish, it is just to decide in relation to what I have, and what do I have with their performances. So, of course, I'm going to play other players," he added.
The Portuguese manager, however, made it clear that Marcus Rashford will start the game against the Eredivisie side after the striker made an instant impact after coming on at half-time during the derby. The 18-year-old forward, who is yet to start a game under Mourinho this season, created a number of opportunities and even had a goal ruled out in what was one of the only positives for United during their loss to City.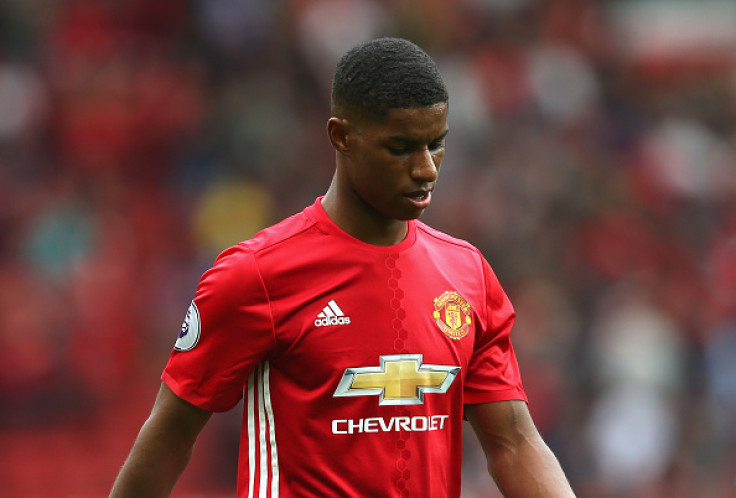 "For me the next big game is against Feyenoord and the next game he is going to play. That is the only thing I can say. I trust him completely. I know his future will be absolutely brilliant," the Portuguese coach added.