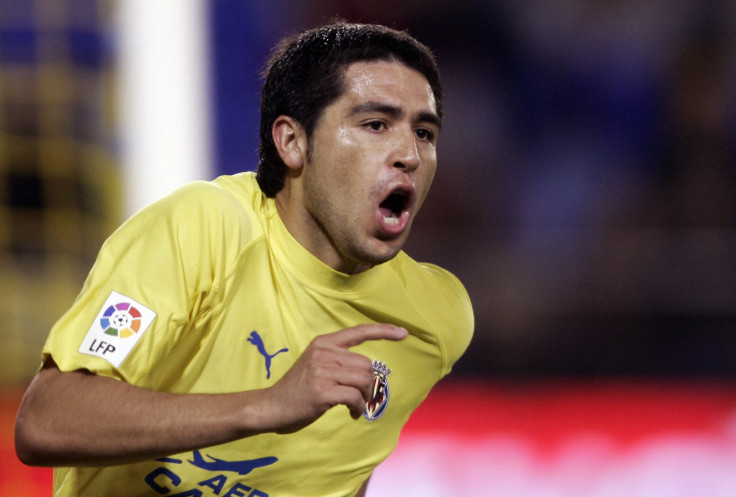 Former Argentina international Juan Román Riquelme has revealed how he rejected a move to Manchester United in 2006.
The now-retired 37-year-old played for Barcelona and Boca Juniors during his 18-year professional career, while he also won Olympic gold with his country in 2008.
Riquelme's best form came during his spell with Villarreal which, while only spanning four seasons, saw him win a nomination for the Fifa World Player of the Year.
In the 2005-06 season, the team managed by Manuel Pellegrini reach the semi-final of the Champions League knocking out United on their way to the last four.
Villarreal fell short of reaching the final when Arsenal prevailed over two legs and it was prior to the first leg against the north London club when the player was approached by United.
And Riquelme says his biggest regret was turning down the approach from the club then managed by Sir Alex Ferguson.
"The only thing I regret in my career was a decision that I took, when at the hotel in England before the semi-final with Arsenal, when Manchester United came to buy me and I said no," he told Mundo Deportivo.
"I stayed at Villarreal, because I was very comfortable with my teammates."
In the summer of 2006 United made just one signing in the form of Michael Carrick from Tottenham Hotspur, a player very much in the mould of Riquelme.
While Carrick remains a keen member of the United team now under Louis van Gaal, Riquelme's career suffered a significant downturn just a year after turning down the 20-time league champions which ended with his retirement in 2014.