A judge has approved a class-action lawsuit settlement that could cost the National Football League at least $1bn to be paid to thousands of former players who suffered serious concussions on the field.
The deal provides up to $5 million per player who suffered serious head trauma. The payment settles some 300 court actions brought by more than 5,000 ex-players that were combined into a single case. There's no cap on the total amount to be paid.
More than 200 athletes opted out of the settlement, which will allow them to sue the NFL separately. The deal covers all other retired players, whether or not they sued, and their estates. Close to 6,000 of 20,000 retired players still living are expected be part of the settlement.
Judge Anita Brody of US District Court in Philadelphia called the deal "fair, reasonable and adequate", in her 132-page ruling.
The lawsuit highlighted the threat of serious head trauma and its often catastrophic effects on a player's life. While sprains and broken bones were known to be part of the game, the public and players were largely in the dark about the far more significant danger until the suit was filed in 2011.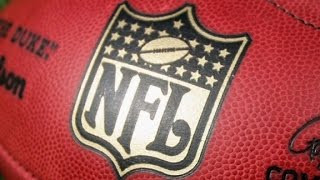 "I believe this case has saved the brains of many children involved in contact sports," Pittsburgh lawyer Jason Luckasevic, who was part of the first lawsuit, told the Los Angeles Times. "For that, I know the players are proud to have brought this public health epidemic to national attention."
Payments will be based on medical categories, with maximum payments ranging from $1.5 million to $5 million. An ex-player who is diagnosed with Alzheimer's or Parkinson's disease, for example, could receive up to $3.5m, notes CNN.
If no appeal is filed, money could be paid out beginning this summer. An appeal could delay payments for years.
"What matters now is time, and many retired players do not have much left. I hope this settlement is implemented without delay so that we can finally start helping those in need," former fullback Kevin Turner said in a written statement. Turner suffers from amyotrophic lateral sclerosis (ALS).
The NFL doesn't appear eager to appeal, and promised that formers players and their families will be eligible for "prompt and substantial benefits," the organisation's lawyer said in a statement.
An early total limit of $67m was nixed by Brody during settlement negotiations, and she ordered the NFL to up compensation to former players suffering from symptoms of CTE, chronic traumatic encephalopathy. CTE is a progressive degenerative brain disease found in some athletes who have experienced repetitive brain trauma. More than 50 former NFL players have been posthumously diagnosed with the disease.
The deal also funds concussion research and education, and provides baseline examinations for problems related to head injuries.