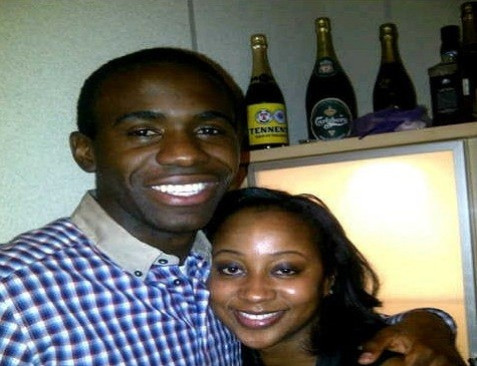 Former football star Fabrice Muamba, who survived a heart attack in March after being clinically dead for more than hour, has revealed he suffered a second cardiac scare just weeks after being discharged from hospital.
The ex-Bolton Wanderers midfielder was in France this summer when his heart began beating irregularly, catching him completely off guard.
Although the 24-year-old has a mini-defibrillator inside his chest ready to dispense an electric jolt to save him, his heart eventually returned to a normal rhythm by itself.
"It was a little shock which caught me off-guard. Everything calmed down very slowly," he explained.
"When I sat down and thought about it, I thought: 'At least it is working!'"
The former England youth international was forced to quit football after collapsing on the pitch last March, during an FA Cup clash against Tottenham Hotspur.
The star was technially dead for 78 minutes, during which time a defibrillator was used 15 times by medics in a bid to restart his heart. Muamba was brought back to life by their efforts and then went on to amaze experts by making a swift recovery.
He even carried the Olympic flame in London ahead of the Olympic Games to the delight of fans and well-wishers.
Now marriage plans are foremost in the mind of Muamba, who can move on with his life with fiancé Shauna Magunda.
"Physically I am in great condition. I am feeling much stronger. I'm getting better every day," he said.
Lobbying for life-saving defibrillators to be more widely available in public spaces is a new focus in his life.
"If there was no defibrillator and no people to use it, it would have been a different story for me," he explained.
"We want to raise awareness and hopefully somebody can be saved.
"Defibrillators should be available 24/7 up and down the country. To save someone you have less than eight minutes. Ideally it's four. So these must be easy accessible.
"The machines are fully automated and can be used by the public. They talk you through everything. In Italy, children as young as six are being taught how to use them."