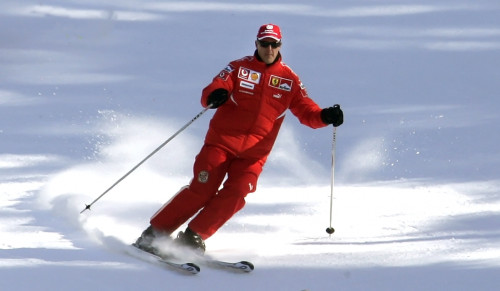 Doctors fear that Michael Schumacher may remain in a coma for the rest of his life.
The F1 racing champion suffered a serious head injury following a skiing accident while on holiday at the French resort of Meribel on December 29.
He was treated by medical teams in Grenoble and has been in an artificially induced coma for 18 days.
German weekly newspaper Bild newspaper reported that his condition is so severe that there are currently no plans to wake him.
According to German magazine Focus, medical experts have stated that patients placed in comas are usually brought out of them after one to two weeks.
Neurosurgeon Andreas Zieger of the University Clinic for neurosurgery in Oldenburg told the publication: "There may have been complications. We should not speculate here. Ultimately, we are talking about life and death. A coma can in theory be maintained for a lifetime. It won't hurt the human brain."
Professor Zieger added: "Brain injuries are among the most complicated injuries that can happen to the human body.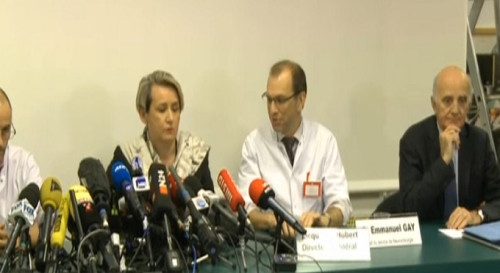 "Predictions about how long a person might be in a coma or potential complications are seldom reliable."
Cologne neurological expert Professor Gereon Fink fears that the extended duration of the coma indicates serious damage in the brain and that his condition remains critical.
"If the injuries are so severe that it would harm the patient, he is kept longer in the medically induced coma," said professor Fink.
"Depending on where bleeding has taken place can lead to unilateral paralysis, speech disorders or personality changes."
Schumacher's wife Corinna and his two children are maintaining a constant vigil by his bedside. Fans and sports stars have sent messages of support to Schumacher and his family.