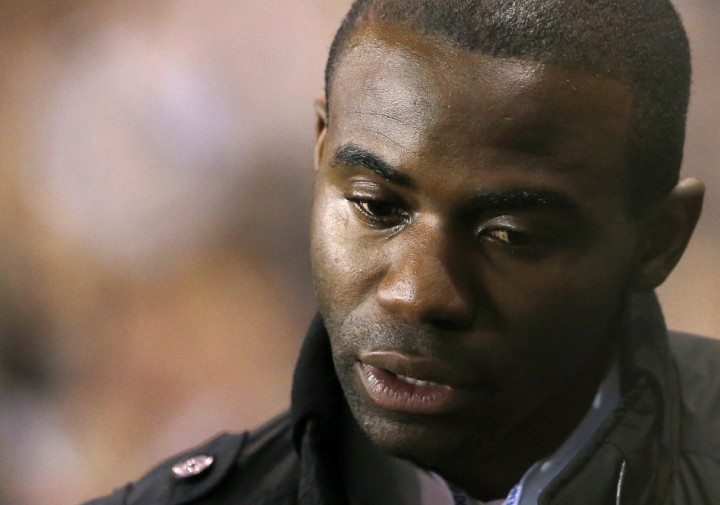 Fabrice Muamba made an emotional return to White Hart Lane, almost eight months after suffering a near-fatal cardiac arrest during an FA Cup quarter final match between Bolton and Tottenham Hotspur at the Lane.
The 24-year-old collapsed on the pitch during the first half of the game in March and after receiving lengthy on-field treatment from various medical personnel - including a consultant cardiologist who was at the game as a Spurs fan - the former England U21 international was taken to the London Chest Hospital.
Bolton's doctor later revealed that though Muamba received several defibrillator shocks both on the pitch and in the ambulance, his heart actually stopped for 78 minutes. In August, the club announced Muamba had retired from professional football, after the recommendation of his medical team.
The former Arsenal man attended Spurs' Europa League game against Maribor, in what was his first visit to White Hart Lane after the incident. Muamba stepped out onto the pitch at half-time to a standing ovation and went over and pointed to the spot where he collapsed.
"I can't express... All I can say is thanks to the Tottenham fans the way they reacted [when he collapsed]. There are people out there who prayed for me. I want to thank the chairman, and to all the Spurs fans. I am grateful to them. They are awesome fans," Sky Sports quoted Muamba as he dabbed away tears, struggling to get his words out.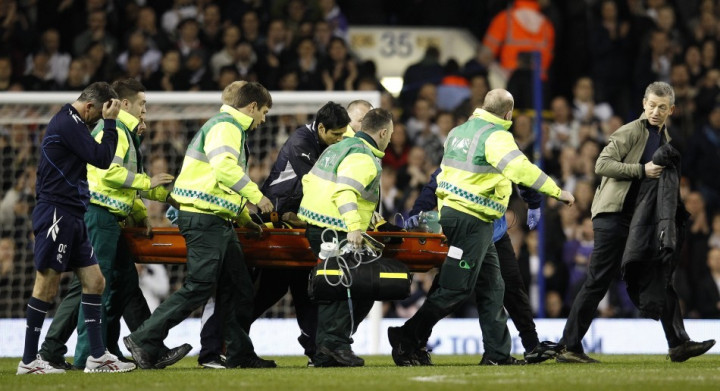 The former footballer, who is currently working on an autobiography, has spent time raising awareness about cardiovascular health since his recovery.
"We just want to raise money so everyone has their heart checked. Today I wanted to visit that place [White Hart Lane] one more time for closure," he added.
Tottenham boss Andre Villas-Boas also expressed his delight to see Muamba making a full recovery from the collapse.
"I would like to extend a special welcome to Fabrice Muamba. What happened to Fabrice at this stadium eight months ago has obviously changed his life forever. Everyone in the game and the wider footballing world was delighted to see him make a full recovery. We are thrilled to have him here and I would like to wish him the very best for the future," the Daily Mail quoted Villas-Boas.
Muamba married his girlfriend Shauna Magunda last month.