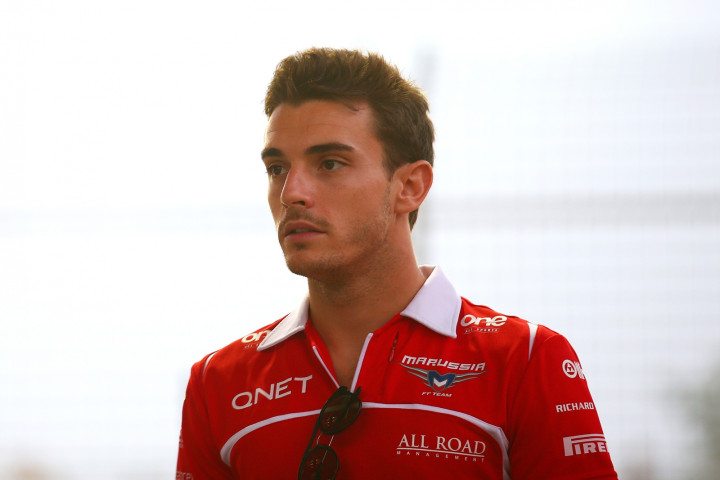 Jules Bianchi has undergone emergency surgery after suffering a severe head injury in a crash at the Japanese Grand Prix.
Marussia's Bianchi hit a recovery vehicle that was removing Adrian Sutil's Sauber which crashed in the previous lap, prompting an early finish in Suzuka after 44 laps.
Formula One's governing body confirmed the Frenchman was unconscious as he was taken to hospital and was operated on before being transferred to intensive care.
BBC Sport report Bianchi is now breathing on his own following the procedure.
In extremely wet conditions, Sauber driver Sutil spun and hit the tyre barriers, prompting recovery vehicles to enter the track. On the following lap, Bianchi lost control and cut across the run off-area at Turn Seven into the back the tractor.
A statement from the FIA read: "The driver (Bianchi) was removed from the car, taken to the circuit medical centre and then by ambulance to Mie General Hospital. The CT scan shows that he has suffered a severe head injury and is currently undergoing surgery. Following this, he will be moved to intensive care where he will be monitored. Mie General Hospital will issued an update as soon as further information becomes available."
Lewis Hamilton secured a first career victory in Japan to increase his lead over Mercedes teammate Nico Rosberg in the drivers' championship.
However, Bianchi's accident understandably overshadowed the results of the race with muted celebrations taking place on the podium before drivers retreated to the paddock to learn of the Frenchman's condition.
"Obviously it's a real anti-climax to hear that one of the drivers is seriously injured," Hamilton told Sky Sports News. "I was going through that sector and I could see there was a tractor lifting away one car, it was until when it was red-flagged that I could see there was another car in the mix there. I'm just hoping for him and hoping he will be okay."