Is Julian Assange set to unleash more damaging documents about Hillary Clinton?
Following a cancelled balcony appearance, Assange will appear via live video link.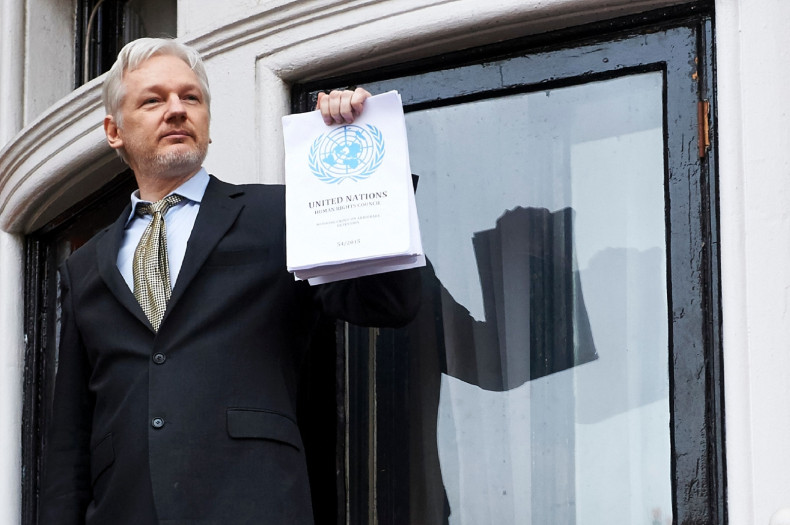 At Wikileaks' 10th anniversary (Tuesday 4 October) Julian Assange is scheduled to make a public announcement where many believe he will unleash a dump of damning documents on Hillary Clinton and the US Democratic Party.
Assange planned to make a balcony appearance from the Ecuadorian embassy in London where he has been holed up for the past five years, however due to reported security concerns that has been cancelled and he will now appear via video link at the celebratory bash in Berlin.
Among all the expected back-slapping at the event there are numerous rumours that Assange will take this opportunity to reveal a new batch of data on Hillary Clinton and the DNC, which he has claimed to have had in his possession for some time. Assange has previously said in interviews that he has long held damaging documents – including what could be revelatory emails – and has been waiting for the most opportune time to release them.
The 'October Surprise' as it is known is being excitedly waited upon among Democratic opposition as it could make a significant dent to, or perhaps even de-rail, Hillary's presidential campaign, and Assange has claimed in the past he wanted to unload the damning data when it would it would cause most harm.
Assange told Fox News that the data on the alleged documents he owns contains "interesting" and "entertaining" information that could catch fire in the media. Wikileaks has already released tens of thousands of DNC emails, including those from Clinton's personal inbox, after the Democratic National Party was hacked by suspected Russian parties.
While some are anticipating the release of the new batch of documents, there has not been any confirmation from either Wikileaks or Julian Assange himself on whether there will be any announcement made during the live video link tomorrow (Tuesday 4 October) at 9am BST.