Germany creates VR model of Auschwitz to help prosecute last living Nazi war criminals
'To my knowledge, there is no more exact model of Auschwitz,' digital imaging expert Ralf Breker said.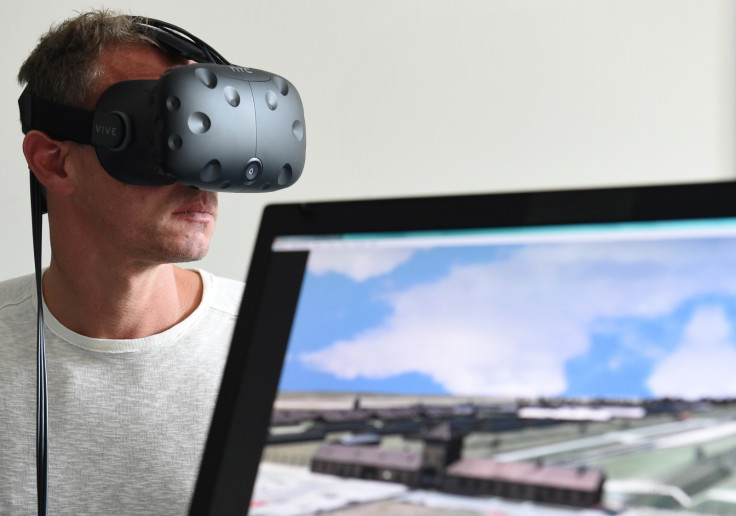 German authorities have created a detailed virtual model of the Auschwitz concentration camp to help them prosecute the last living Nazi war criminals. Developed by the Bavarian state crime office (LKA) in Munich, Germany, the highly precise 3D model brings the notorious death camp in occupied Poland to life where more than 1.1 million people died during the Second World War.
The innovative tool is being used to establish criminal intent by helping prosecutors determine the accuracy of the accounts given by witnesses and suspects involved in the atrocities committed at the camp decades ago.
"It has often been the case that suspects say they worked at Auschwitz but didn't really know what was going on," head of the federal office investigating Nazi war crimes, Jens Rommel, told AFP. "Legally, the question is about intent: must a suspect have known that people were being taken to the gas chambers or shot? This model is a very good and very modern tool for the investigation because it can help answer that question."
The VR model was created by Ralf Breker, a digital imaging expert at the Bavarian state crime office, using a wide range of data sources including over a thousand period photos, material from the Surveyors' Office in Warsaw, building blueprints and 3D laser scans of the former concentration camp's surviving buildings and structures. Buildings that were destroyed in 1945 were virtually reconstructed using vast Auschwitz archives.
"The Germans were very precise — we were able to rebuild every single structure because we had blueprints for each one," Breker said.
Breker also travelled to Auschwitz twice in 2013 to collect more data and details to develop his virtual recreation of hell on earth.
"To my knowledge, there is no more exact model of Auschwitz," 43-year-old Breker said. "It is much, much more precise than Google Earth. We use the most modern VR goggles on the market. When I zoom in, I can see the smallest detail."
After slipping on a VR headset, judges, prosecutors and co-plaintiffs can virtually experience moving through the death camp and view some of the camp's minute details, from the victims being led into gas chambers and crematoria smoke to the trees that may have blocked the view from a certain vantage point.
"The advantage the model offers is that I get a better overview of the camp and can recreate the perspective of a suspect, for example in a watchtower," Breker said.
The eerie experience is intended to help judges and prosecutors gain insight into defendants' awareness of their virtual surroundings during an investigation.
The case that brought about the project involved Johann Breyer, a Czech-born retired machinist who was accused of complicity in the killing of 216,000 Hungarian Jews at Auschwitz. Weiden prosecutors were able to build their case using an earlier version of the virtual model. However, the 89-year-old American died in June 2014, mere hours before a US court approved his extradition to Germany to stand trial for his alleged crimes.
In 2016, a more advanced version of the tool was used in the trial of former SS guard Reinhold Hanning who was convicted in June of complicity in 170,000 murders at Auschwitz.
Rommel said the team is currently investigating a few dozen more suspects, adding that an estimated "double-digit number" are still alive and could potentially stand trial. Once the last criminal cases are concluded, the LKA said the model may be lent to Holocaust memorial sites including Yad Vashem in Israel and Auschwitz to give visitors a chilling, in-depth virtual experience of the camp.
"Of course we'd have to be extremely careful no one stole it," Breker said. "The nightmare would be abuse of the data," such as the creation of computer games, for example. He also said similar models could potentially be used in criminal investigations across the globe.
"In two or three years, you'll be able to enter the scene of every serious crime virtually," he said.
© Copyright IBTimes 2023. All rights reserved.