Kim Dotcom is looking to familiarise the public with cryptocurrencies with his new co-operative cloud storage site Megaupload 2.0, which will not just feature end-to-end encrypted networked online storage lockers, but also micropayments to enable locker owners to publish content and set their own prices for downloads.
On 3 October, Dotcom launched his fundraising bid for Megaupload 2.0 on the online investing platform Bank to the Future with an unusual caveat – he wants investment, but only if it comes in bitcoins.
At the same time, the outspoken internet entrepreneur introduced another new service called Bitcache, which aims to offer businesses and the media the opportunity to easily add bitcoin micropayments to their websites in order to charge for content and internet-based services.
Changing mindsets to drive cryptocurrency adoption
Cryptocurrency has yet to gain popularity with consumers and some remain concerned about the stability of digital currencies. Others still don't really understand how it works, and have concerns about funds not being tied to or transacted through a bricks-and-mortar bank.
To help users get over their fear of the unknown, Dotcom will gift the first five million Megaupload 2.0 users a small, as yet unknown amount, of bitcoin in their Bitcache wallet when the service launches in January 2017. The idea is that it is free to host and upload files, but if you want to download a file from someone's locker, it will cost you $0.05 (£0.04) per file.
Content publishers, such as software developers, could decide to host their software there, and charge a higher price per download. However regular files will cost just five cents, which Dotcom thinks is insignificant enough that users won't mind paying.
"Every Megaupload 2.0 file transfer will be linked to a Bitcoin micro-transaction. The payments are microscopic but the mass of transfers and users will create a giant pool of wealth that can be distributed to publishers, content owners and uploaders," Dotcom told IBTimes UK in an exclusive interview.
"Megaupload will provide critical mass to Bitcache. Later on, I want Bitcache to be used by web publishers, news sites and more to charge micropayments for the content on their sites. They can achieve that by adding one line of code to their websites. You know how hard it is for news sites these days to make a living? I want to change that."
How will Bitcache work?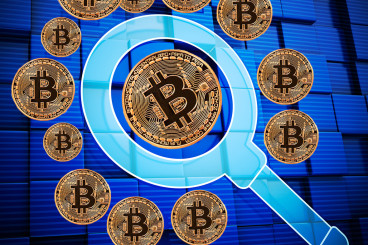 Both Megaupload 2.0 and Bitcache make use of the blockchain, which is a shared ledger of transactions in a database used to verify all transactions relating to the virtual currency bitcoin, constructed using a combination of computer science concepts.
A copy of the blockchain is held by all the computers on the same network (known as "nodes"), and as transactions occur, the blockchain is constantly updated and verified by the network with the data time-stamped into blocks.
The shared data blocks are links in an encrypted chain that is both tamper-proof and completely auditable, meaning that encrypted files stay secure, and no one person can control any transaction on the blockchain.
If Megaupload 2.0 takes off the way its predecessor did and everyone is uploading and downloading files from the storage site, then there will be great volumes of micropayment transactions being processed every second.
The idea is that Bitcache will handle all these micro-transactions by taking them off the main blockchain and processing the bitcoin on its own separate blockchain within the Bitcache system, which can handle over a thousand transactions a second.
"If you [the user] want to use Bitcache to do micropayments for content, you introduce a small amount of Bitcoin into our system, and you can exit our system at any time. Since we are only handling tiny transactions for users the security risk is minimal. Publishers can set up their Bitcache wallet to withdraw Bitcoin daily. Again, with minimal risk," explained Dotcom.
"We charge a small transaction fee. We also have a licensing model for third-party providers who want to white label Bitcache or Megaupload 2."
Hopeful for the future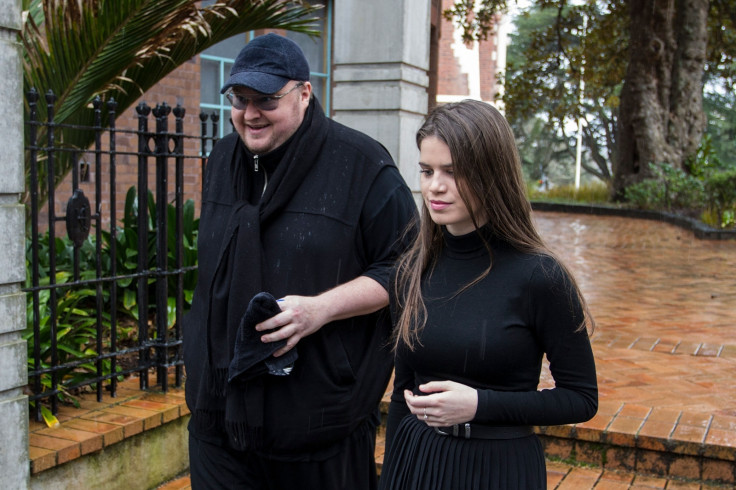 Dotcom is hoping to raise a minimum of $1m from the fundraising campaign on Bank to the Future, which will end on 24 October – but he would really like to get to $5m. He is emboldened by the fact that his initial small private pitch made over $141,000 in just 24 hours in late September, and in just one hour after the fundraising pitch launched, he has already raised 23% of the minimum funding goal.
Of course, he still has his legal problems – closing arguments for his appeal hearing against extradition to the US were heard on 28 September, and a decision has yet to be made – so he will not own either Megaupload 2.0 or Bitcache, and will instead serve as an "evangelist" for both companies. The companies will hire their own teams for the day-to-day running of the businesses, which will not be reliant on Dotcom.
The question is whether investors can have faith in Dotcom a third time, after the epic failure of Mega, which saw Dotcom ousted from the company and eventually warning users to stop using the service.
And there's the fact that Dotcom isn't the only one pushing micropayments – there's also EtherCamp in collaboration with Spanish banking giant Santander, which are seeking to tie Ethereum to online banking accounts, as well as Satoshipay, which offers a free WordPress plugin that can be added to websites in minutes to provide a service very similar to Bitcache.
"Digital currencies are the future of money. Bitcoin is still an infant. It will grow to become a giant. Like with everything new bugs and problems are to be expected, but cryptocurrencies will mature and evolve to become the future of money. There is no doubt," said Dotcom.