Junior doctors' strike: Vivienne Westwood designs #wearyourNHS T-shirt in support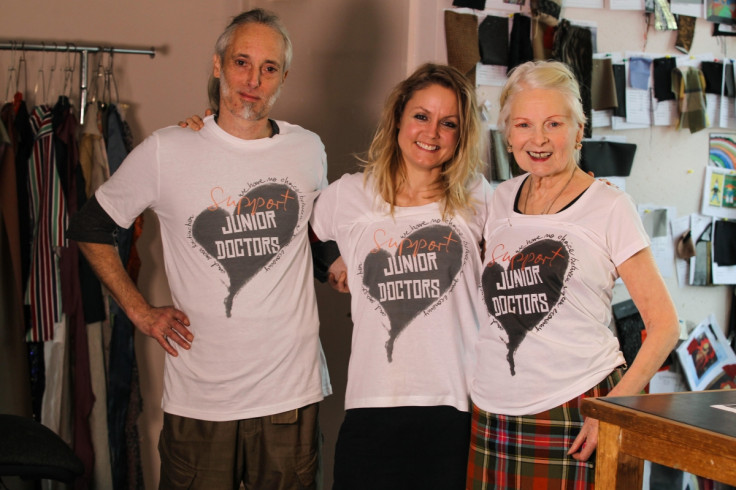 Never one to run from a fight, fashion designer and seasoned activist Vivienne Westwood has employed her design skills in the battle against political decisions by designing a T-shirt pledging support for NHS junior doctors who are currently fighting government imposed contract changes.
The design that has been printed on to T-shirts, sweatshirts and tote bags depicts a uneven black heart with words "support junior doctors" emblazoned in red and white text across the front with proceeds from each T-shirt going to the Junior Doctors Campaign and also medical charitable organisations.
Westwood said: "I'm very pleased with this T-shirt, it's a heart and [the] doctors are dealing with matters of life and death, every day, blood, and that's what we need".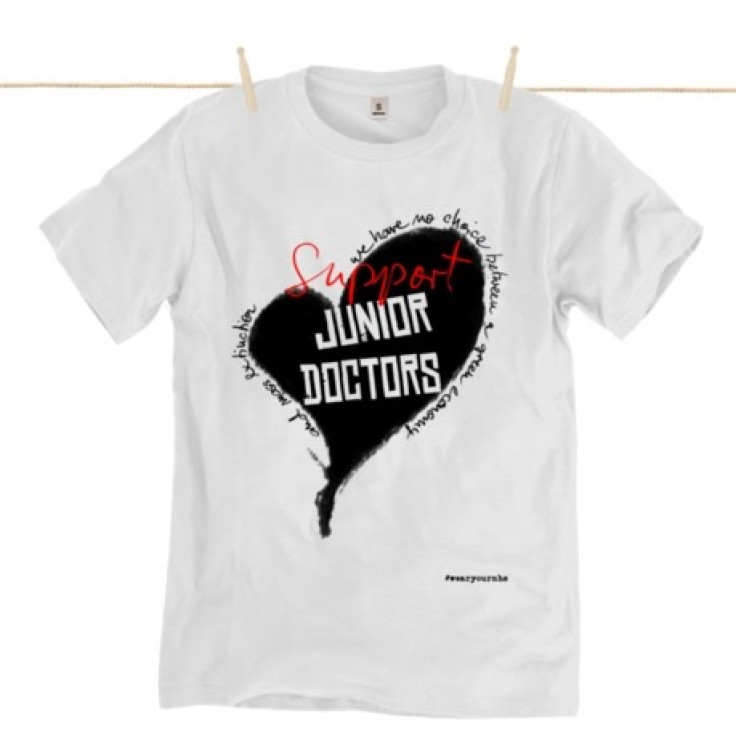 The new proposals for junior doctor contracts have been hotly debated and protested against in recent months. The government has laid out plans to alter the contracts of doctors under consultant level, which would redefine their normal working week to run from Monday to Saturday and removing overtime rates between the hours of 7pm and 10pm.
Doctors have rejected these plans as totally unsafe for staff and patients as "standard" time will be extended from 60 hours per week to 90 and they also argue these changes could cause them to lose up to 30% of their salary.
Westwood, with support of her son Ben, is thoroughly on board with the plight of the doctors, stating she was asked to "design a T-shirt in support of junior doctors in their fight against the government, in their opposition to government policy – which is, in my words, because I'm very straightforward you see, to wreck the Health Service".
This is not the first time Westwood has combined fashion with fighting. She collaborated with civil rights group Liberty in 2005 to create her "I am not a terrorist - please don't arrest me" slogan T-shirt as well as working with Greenpeace in July to create a "Save the Arctic" T-shirt to oppose Shell's decision to drill in the region.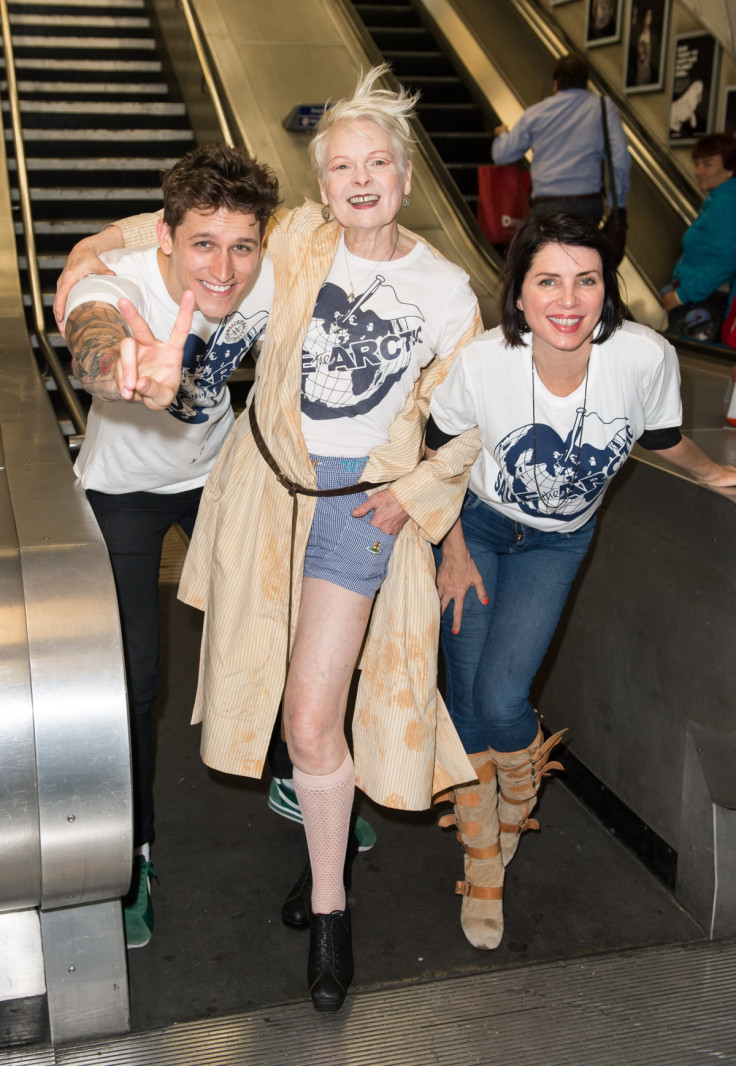 When it comes to the latest T-shirts, every detail has been considered and like her previous forays into protest fashion, the #wearyourNHS designs are alluding to her fight against climate change. Printed on certified 100% organic cotton and made in an ethically accredited, wind-powered factory with low carbon emissions, they have been finished in the UK, which gives them an Ecolabel rating of A – the best, in case you wondered.
The official #wearyourNHS T-shirts are on sale now from the Wear Your NHS website and the team behind the campaign wants you to show your support by uploading a photograph of you wearing your T-shirt on to Instagram or Twitter with the hashtag #wearyournhs.
After a historic vote in November that saw 98% of junior doctors voting in favour of strike action against the proposed changes to their NHS contracts, there are currently talks to confirm whether 30,000 doctors will walk go ahead with proposed walkouts providing only emergency care tomorrow, followed by a total walkout from 8am to 5pm GMT on 8 and 16 December.
© Copyright IBTimes 2023. All rights reserved.