Jurgen Klopp appointment at Liverpool would be a 'big risk' says Danny Murphy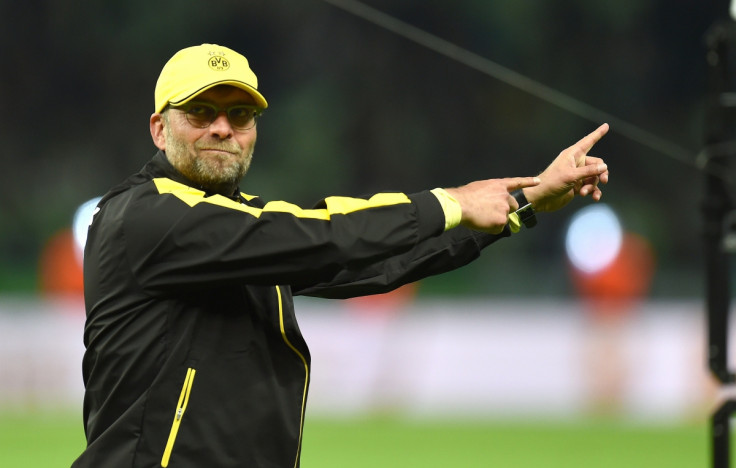 Liverpool have been warned they would be taking a "big, big risk" if they appoint former Borussia Dortmund boss Jurgen Klopp ahead of Carlo Ancelotti as the successor to Brendan Rodgers. Former midfielder Danny Murphy feels the Italian's body of work makes him the outstanding candidate for the role, despite Klopp seemingly closing in on the position.
The Daily Telegraph understands the Reds want to finalise the appointment of Klopp before the end of the week, with the 48-year-old expected to sign a three-year deal with the Premier League giants. The German boss has been out of work since leaving Dortmund at the end of last season after seven years at the Westfalenstadion where he won six major honours in seven seasons, including successive Bundesliga titles.
However, Klopp suffered a dent to his reputation in his final season with Dortmund, losing 11 of the club's first 19 league games – a run of form that saw them in the relegation zone in February. A late run of nine wins in the last 15 matches and a run to the German Cup final restored some respectability to the campaign but it still led to Klopp's exit.
Though Ancelotti has just six years more managerial experience, the 56-year-old is among the most successful coaches in European football history. A winner of league titles in three different countries with AC Milan, Chelsea and Paris Saint Germain, plus a three-time European Cup champion, Ancelotti has a fearsome reputation on the continent and Murphy believes his appointment should be a "no-brainer" for Liverpool.
"Reading the CVs and what they have done, and where they have done it and how many times they have done it, it is a no-brainer in many ways," he told talkSPORT. "You can't guarantee with either manager success because you're competing now with Manchester City, Chelsea, Manchester United and Arsenal.
"There is no guarantee that any manager will walk through the door at Anfield, turn it around and make it successful. But what you can do is take the element of risk out of it by looking at a manager that has been there and done it.
"Ancelotti has done it as a player, he has done it as a coach, and he has done it in different countries. And, ultimately, he has done it here already with Chelsea. He has won the league here, he has won the [FA] Cup here, so he knows this league. That in itself gives him a head-start on Klopp.
"He is not as erratic, he is much calmer, he has dealt with big players for years," Murphy, who spent seven years with Liverpool, added. "Klopp has only had success with one club and for a minimal time and, actually if you look at how it ended at Dortmund, they were bottom of the league in the relegation zone and he couldn't get a tune out of his players.
"Ultimately you are looking at two people who are out of a job, in Ancelotti and Klopp. If Liverpool give the job to Klopp I think that is a big, big risk."
© Copyright IBTimes 2023. All rights reserved.