Brendan Rodgers has placed his hand on the This Is Anfield sign for the last time as manager of Liverpool. A failure to reach expectations and get the club back to the top table of British and European football was the final straw for Fenway Sports Group and the search is on for someone to take the Reds back to the glory days.
Liverpool are desperate for a manager who can turn their fortunes around. They are not a big club any more, as Jamie Carragher pointed out on Sky Sports following Arsenal's win over Manchester United, with the ex-Anfield stalwart putting them in the same bracket as Tottenham Hotspur.
But who should follow in the footsteps of Rodgers, Kenny Dalglish, Rafael Benitez et al and take charge of a club steeped in history? Several names have been touted for the top position at Liverpool, including Ajax boss Frank de Boer, ex-Chelsea and AC Milan manager Carlo Ancelotti and Jurgen Klopp, who worked wonders at Borussia Dortmund.
De Boer has fantastic credentials, leading Ajax to four Eredivisie titles in consecutive seasons, from 2010 to 2014. And Ancelotti has proved his European dominance both with Milan and sealing La Decima for Real Madrid in the Champions League, while his sacking after winning the double at Chelsea was a grave mistake by Roman Abramovich. But it is Klopp who fits the bill.
He may have walked away from Dortmund but he did so with two league titles under his belt, having slayed the behemoth that is Bayern Munich. His management style was refreshing and his penchant for fast, attacking football combined with clinical finishing is something Liverpool are crying out for. OK, at times, Rodgers was able to make the first two happen, but without Luis Suarez, and Daniel Sturridge spending more time on the sidelines than in the 18-yard box, a wealth of goals has been sorely missed.
Klopp knows how to take a set of wannabes and turn them into title challengers. And it would be him, more so than De Boer or Ancelotti, who would rise to the challenge with plenty of aplomb. Along with his Bundesliga heroics, he got Dortmund on winning terms in the German Cup and reached the Champions League final in 2013, losing to Bayern. With Liverpool only winning the League Cup in nine years, someone who can inject some energy while holding cup and European credentials, alongside those in the league, is necessary.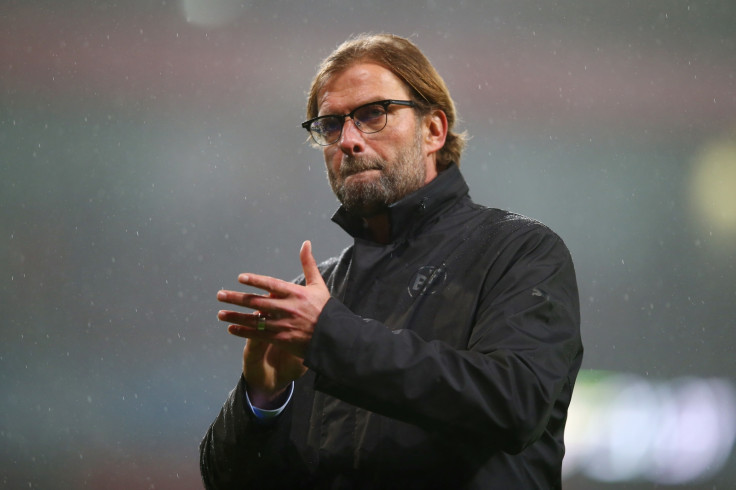 Ancelotti has got a great record, certainly superior to Klopp, but the teams he's managed have either been the finished article or thereabouts. When he arrived at Chelsea in the summer of 2009, the Stamford Bridge outfit had just finished the 2008-09 season third in the league. They had a decent side but it just needed some fine tuning, something Ancelotti could deliver. The same could be said of his time at Real Madrid, winning the Copa del Rey and the Champions League in his first season.
De Boer, meanwhile, has spent his management career at Ajax and while he's been dominant in winning successive Eredivisie titles, his has also been a team at the top of the tree for long periods. A blip last season saw PSV beat Ajax to the title but it appears normal service has been restored so far for the Dutch club.
Ancelotti and De Boer are used to success at every turn; Klopp is not. The former two managers are used to star players doing what they do best; the ex-Dortmund manager has shown he can turn a lump of coal into a sparkling gem. And with the near £300m ($455m) spent by Rodgers during his tenure at Anfield, it's not clear if Fenway will want to spend a lot of money to progress. Indeed, the new manager may have to work with what he's got, and if any of the three managers can make that work, it is Klopp.
When he inherited the flagging Dortmund side in 2008, they had finished the previous season languishing in 13th place in the Bundesliga. To then be able to turn them into title contenders and winners shows the impact Klopp can make. Liverpool are desperate for someone to be able to come in and do the same. It has been far too long since the club won the league and that is something that needs to be remedied, and fast.
If Liverpool want to dine at the top table again, they must forget about Ancelotti and De Boer. They need to go for the man who can make an instant impact, make Anfield a fortress again and turn the club into a trophy-winning side that is feared in the Premier League and across Europe. Jurgen Klopp, your signature is waiting.