Jurgen Klopp has explained that having a full pre-season has helped Liverpool enjoy a flying start to the 2016/17 season. The Reds have lost only one match in all competitions this season, which came during their 2-0 league defeat at the hands of Burnley.
In addition to this, they have settled for a point against Tottenham Hotspur, which has been their only draw of this campaign. The Merseyside club have managed to win the remaining six out of eight matches so far.
The former Borussia Dortmund took charge at Anfield after replacing Brendan Rodgers, last October. He made several additions to their squad in the summer transfer window and the likes of Sadio Mane, Joel Matip and Georginio Wijnaldum have been regular inclusions in the starting lineup.
Liverpool sit fourth in the table with 13 points, level on points with third place Arsenal and a point behind Tottenham, who are second in the table.
"We enjoyed each minute of the pre-season that we had together and even when the players from the Euros came back a little bit later, we had at least three and a half weeks with the whole squad and that was wonderful," Klopp told Sky Sports.
"We used it, we enjoyed it, we worked together, we tried to do a few things, not all of the pre-season games were really good but that's how it is when you work intensely, then you know you'll have some holes where you have to go through."
Liverpool are five points behind league leaders Manchester City. Klopp has admitted his side will be looking to challenge for the title this term.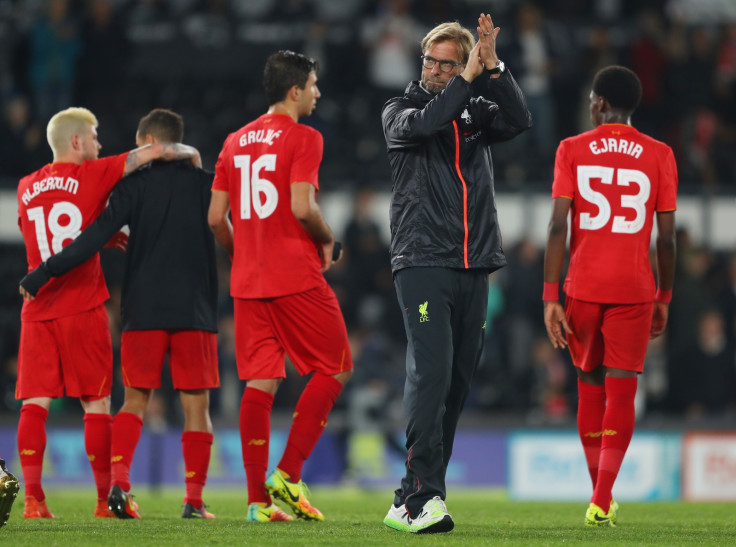 "It cannot happen that we finish 15th when you collect moments like this, so with the quality we have, I know what everybody wants to hear because there is a big rush in football and someone says they want to hear we want to win the league," he explained.
"Of course we want to win it, I don't know when it will happen. But all I can say is that we will do our all for it [so] we are not too far away from the teams which battle for the title."