Jurgen Klopp plays down Liverpool chances to make the top four after win at Manchester City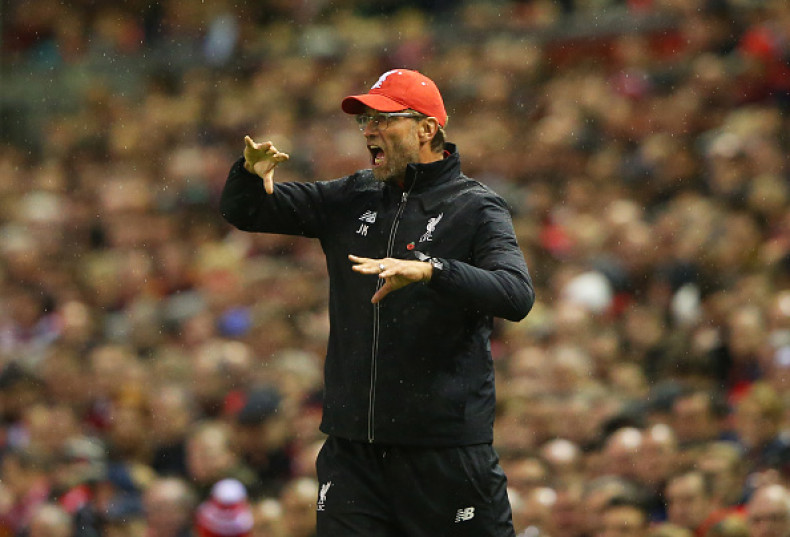 Liverpool manager Jurgen Klopp has played down the debate over the Merseysiders' chances to return to the Champions League next season by securing the Premier League top four. The German manager couldn't hide his joy at the impressive 4-1 victory at Manchester City on 21 November but urged his side to focus on the next Europe League home game against Bordeaux to replicate their performance at the Etihad Stadium in front of the Anfield fans.
The Reds are still ninth in the Premier League table, six points behind fourth-place Arsenal. However, the former Borussia Dortmund star has brought much optimism to the fans since replacing former manager Brendan Rodgers with some inspiring performances, including victories both at Chelsea and Manchester City. But Klopp believes that there is still a long way to go until the end of the season and that it is nonsense to speak about a potential return to the Champions League yet, especially since just before the international break they suffered a disappointed home defeat against Crystal Palace.
"It's only ok that you ask this [about the top four] if you ask it as well after Crystal Palace. We can't change our targets every two weeks just because we have won," he said to the Liverpool website. "We don't have to think about this. Our situation is difficult enough. But we played very well. We have to work, that's all. If somebody thinks after a game like this we can go to the top of the table, it's really not my problem. I don't think that way."
"It doesn't work, if you are stuck in the forest and it's dark and you are afraid and someone tells you not to be then it doesn't work. It's your own mind. We need results like this, we need performances like this, so that we start believing in ourselves," the manager added. "That's normal. You cannot switch the lamp on and off, on and off. So it's very bright [after 21 November] but we have to go on."
Klopp recently expressed his frustration after the defeat against Palace before the international break, claiming he felt "pretty alone" when Liverpool fans left Anfield eight minutes before the end of the game after Crystal Palace scored the 2-1 winner in the 82<sup>nd minute of the game. Klopp hailed the response of his side at the Etihad Stadium but now encouraged players to offer a similar display to their fans.
"I would love to win a game like this at Anfield," said the boss. "That's our next challenge. We now play Bordeaux and then Swansea, and at this moment I don't know enough about Swansea.
"If they saw our game against Crystal Palace maybe they will stay with 50 people deep in the space and shoot only long balls? Then we have to find a solution – and we will have a solution, but then we have to score goals in the right moments. On and on and on. Development."