Liverpool manager Jurgen Klopp has praised the club's scouts for their role in the signing of Mohamed Salah from Roma during the summer.
Salah, who joined Liverpool on a £34m ($45m) deal in June, is currently the top scorer in the Premier League with 13 goals to his name.
Klopp admitted that he had doubts over whether Salah would be a success in England and was concerned that the Egypt international lacked the physical presence to thrive in the Premier League.
The German revealed that he changed his mind after the Reds scouts badgered him about his positive qualities.
"Our scouting department did a fantastic job around Mo," Klopp was quoted as saying by Sky Sports. "They just didn't get out of our ears about him.
"It was, '100 per cent he is ready, he is ready'. They did a great job, absolutely."
Klopp went on to say that he was somewhat surprised by how prolific Salah had been in front of goal for Liverpool and how quickly he has taken to the English game.
The Egyptian has prior experience playing in England, having spent the 2014/15 season at Chelsea.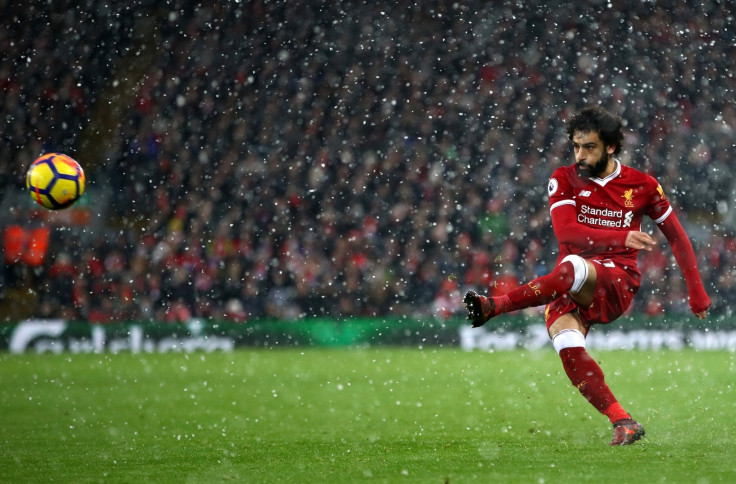 "There is only a short period of the season we have played so far, but already I have been asked if I am surprised by what he is doing," Klopp said.
"I could be surprised if I had thought about it because I didn't set out the number of goals I expected from him when we signed him.
"I didn't tell him that you have to do this. We knew what we were getting was a very offensive-minded midfielder who plays a lot of games as a striker, but also has the ability to make goals, to set up goals."
Klopp also revealed that he changed his mind about Salah's build after meeting him in person.
"I met him of course at one point and he looks more sturdy," the former Borussia Dortmund boss said. "If you watch him only on TV he looks quite skinny."