Jurgen Klopp has insisted that he will still have the "final say" on Liverpool's transfer decisions going forward. That confirmation comes after the club announced the appointment of Michael Edwards as their first ever sporting director.
Edwards is a familiar face at Anfield, having served in a variety of roles since 2011 including head of analytics, director of technical performance and technical director. According to an official statement released by Liverpool on Friday morning (4 November), the 37-year-old will now "lead the club's overall football development, including player identification, acquisitions, sales and retention, as well as taking primary responsibility for reviewing and implementing improvements to the training ground environment and infrastructure".
Other managers might be tempted to see such a promotion as a challenge to their overall authority, although Klopp is used to the presence of a sporting director. He worked harmoniously with Michael Zorc during his successful seven-year stint with Borussia Dortmund and recently reiterated his support for the model and described it as "nothing but positive and forward-thinking".
Edwards will now take responsibility for negotiating the financial aspect of transfers, with current CEO Ian Ayre due to depart Merseyside and take up a new position as general manager of German outfit TSV 1860 Munich when his contract expires at the end of the season. While Edwards will take care of key factors such as fees, wages and agent talks, however, Klopp is adamant that he still has the last word on any prospective new signings.
"I try to understand why it's a big thing but, in fact, from my point of view it's a very natural decision on Michael Edwards," he told reporters at a press conference held prior to Sunday's Premier League visit of Watford. "When you have the right person at the club, you have to use this person in the right way and that's what we have done since [I arrived] here.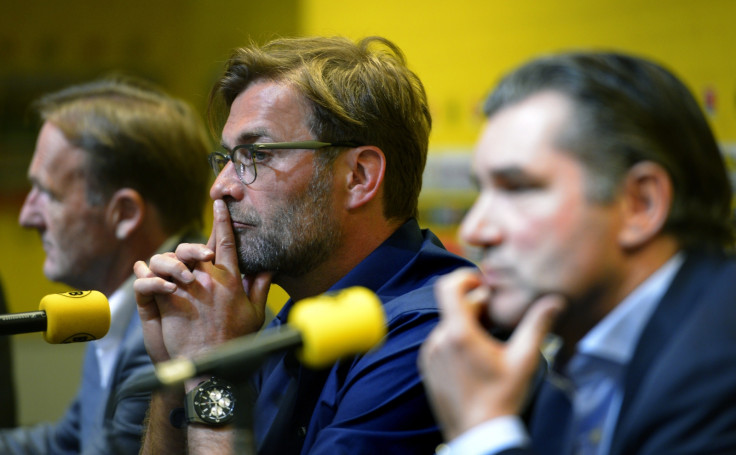 "The work with Michael together was brilliant, full of faith and trust and all that you need. Transfers are going always the same way, actually. The start is maybe different; whoever brings the player [to the table] – if it's me, my assistant, the scouting department, Michael or whoever, then we have a lot of things to watch and to talk about and all this stuff. In the end, I will always have the final say. Maybe that's the most important thing for you to know. If something was wrong since I've been here or will be wrong in the future, with transfers, it's my responsibility."
Commenting on his new position, Edwards said: "I've been proud to be part of the football operations structure here at Liverpool and it's a great honour to be asked to lead it going forward, in this new role of sporting director. We have a brilliant team of people who all make a huge contribution to the process of player transfers and retention, together with recruitment for the senior team, development squad and our academy.
"Jurgen's belief and confidence in what we have done is also welcomed and was a big factor in me making the decision to accept this position. It's critical that we are always focused on development and improvement across all areas of the football operation. It's an exciting challenge to be tasked with the responsibility of reviewing our practices and then implementing positive changes as and when they are needed. I know I'll be supported by a brilliant group of people while doing this."