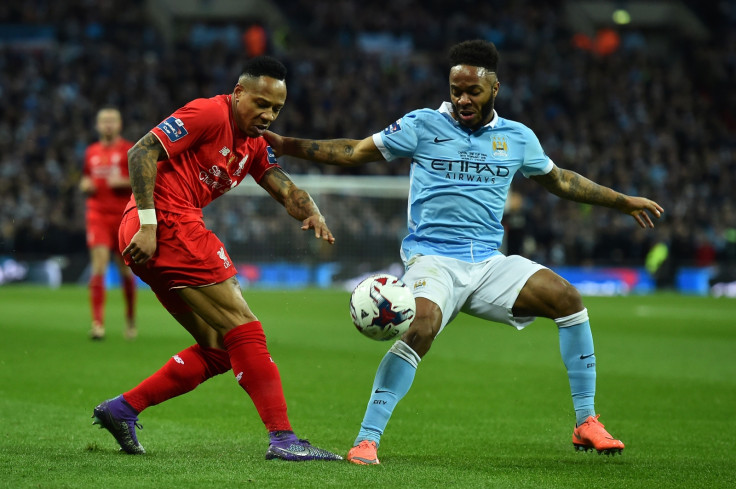 Raheem Sterling says the opportunity to work with the likes of Sergio Aguero at Manchester City was his primary motivation for leaving Liverpool in 2014. The England international's future was subject of intense speculation before his exit from Anfield, with a public spat with then manager Brendan Rodgers leading an acrimonious departure.
The 21-year-old became the most expensive English player when he moved from Merseyside to the Etihad Stadium for £49m, according to BBC Sport, but has failed to hit the heights his initial performances indicated. The Jamaican-born player has scored 17 goals in 63 appearances for the club, with his first season coming under Manuel Pellegrini.
Sterling remains a figure of contempt in the eyes of Liverpool supporters for the manner of his exit which included his agent publicly criticising Rodgers and attempting to force his client out of the club. Despite previously suggesting the move to City was motivated by wanting to improve as a player, Sterling has now suggested the chance to play alongside big-name players also played a role.
"It was just about the players that were here," he told FourFourTwo, according to the Liverpool Echo. "I could name 10 or 11 who have played at the highest level - people like Sergio Aguero, David Silva, Yaya Toure. For me to develop my game I've got to be playing with the best and that's why I came here.
"When I was younger, I could always see this club growing and achieving great things. When I found out that they were interested in signing me, there were no second thoughts. I want to be fighting for trophies for the next 10 years, and there's no better place to do that than here."
Having spent a season attempting to move on from his drawn-out exit from Liverpool, Sterling is now flourishing under Pep Guardiola. Five goals and seven assists have come in the his first 16 appearances of the campaign and Sterling admits Guardiola has given him belief which has allowed him to produce his best.
"I'm still the same player that I was before, but I'm a player full of confidence now," he added. "As an attacker, he wants you to express yourself and be free, as long as you work for your team-mates when you lose the ball. He told me that every time I get the ball I should go at defenders.
"He's trying to get that into my head, and it's good when you know your manager has faith you can create something. It's stuff I've always been able to do – he has just helped me to showcase it on a more regular basis. He's a fantastic coach. The Champions League is the dream for everyone, but we've got to take it step by step. We want to be competing on all fronts, in every competition."