Jurgen Klopp Rules Out Joining Manchester United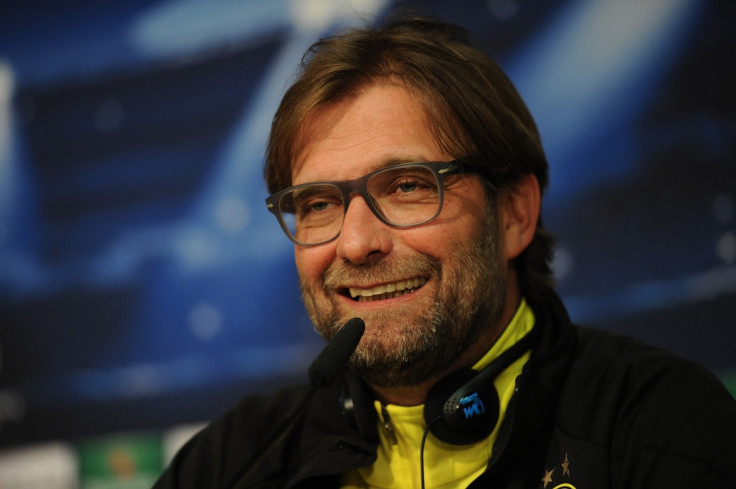 Borussia Dortmund manager Jurgen Klopp has ruled out replacing David Moyes as Manchester United manager after committing himself to the Bundesliga giants.
Klopp is among the leading contenders to replace Moyes having guided Dortmund to successive Bundesliga titles and to last season's Champions League final.
But the German boss, whose current contract at Westfalenstadion runs until 2018, no plans to replace Moyes at United.
"Man Utd is a great club and I feel very familiar with their wonderful fans," Klopp told The Guardian. "But my commitment to Borussia Dortmund and the people is not breakable."
Netherlands coach Louis van Gaal is the current bookmakers' favourite to take over from Moyes, who was sacked 10 months into his six-year deal at Old Trafford on Tuesday.
Sean Bones of the Manchester United Supporters' Trust told Sky Sports: "If you look at the majority of the polls on the internet with the newspapers, Jurgen Klopp is a country mile ahead of everyone else so he seems to be the supporters choice.
"At Manchester United we deserved the very best manager. Before the Glazers took over when we were a PLC we were the No.1 club in the world, we've now dropped down to fourth so that has to be changed.
"It's been proven that you need a manager proven at the very highest level because if you don't it's a gamble."
United's longest serving player Ryan Giggs, who has been named as interim coach for the remainder of the season, is among the contenders as is former coach Carlos Quieroz and Atletico Madrid boss Diego Simeone.
Defeat to Everton brought to an end United's hopes of qualifying for next season's Champions League and was their 11<sup>th loss of the campaign.
Despite producing a tame defence of their Premier League title, which is expected to lead to their worst top fight finish for 23 years, Moyes was expected to be given funds in the upcoming summer transfer window to turn their fortunes around.
© Copyright IBTimes 2023. All rights reserved.