Jurgen Klopp has been urged to dip back into the transfer market and find a replacement for Alberto Moreno, who was found wanting yet again as Liverpool won 4-3 against Arsenal on the opening weekend of the Premier League season. Former striker John Aldridge has implored the manager to find an experienced left-back, who can play as first choice and guide the young Spaniard.
The Reds were impressive going forward as they took advantage of the Gunners' inexperienced centre-backs to take a 4-1 lead early in the second half, but were unable to manage the game and conceded two goals while hanging on to win 4-3 in the end. Aldridge has pinpointed that the defence is still an area of concern and will need to be strengthened if they are to challenge the top clubs this season, and is hoping the German coach can address it on the training ground and in the transfer market.
Moreno was guilty of allowing Theo Walcott to find space on the right wing as the Englishman scored the first goal and also committed the foul to give away the penalty, which Walcott missed, just two minutes prior to his goal. The former Sevilla defender came under criticism last year during Liverpool's loss in the Europa League final against his former club, and has continued his poor form into the new season.
Joe Gomez is the other alternative at left-back, but is currently injured. James Milner has admitted that Klopp has asked him to play left-back and could take up a full-back role once he returns from injury for their game against Burnley on Saturday (20 August).
"There's been a lot of criticism thrown at Alberto Moreno after Sunday, and I'm not minded to get stuck into him just for the sake of it," Aldridge wrote for the Liverpool Echo.
"What I will say is that it's clear that Liverpool need to get someone else in that position. I think Moreno is a prospect, and could still have a good future at the club."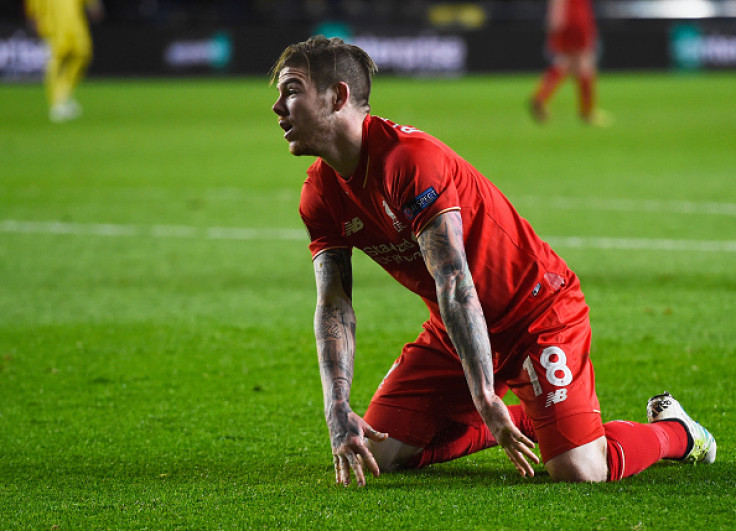 "But he needs to learn from a more experienced defender who can show him how to be a bit smarter, a bit more aware defensively. At the moment he hasn't got that, he's being asked to learn on the job and we're seeing some of the fallout from that."
"He's not the only one who makes mistakes. Defensively, there is still a lot of work to be done. And I expect that work in the transfer market as well as on the training pitch," he added.