Liverpool manager Jurgen Klopp has indicated any further additions the club make in the remaining two-and-a-half weeks of the summer transfer window could be made towards deadline day on 31 August. The German has made seven new signings during the off-season and though he has previously indicated he wants a settled squad, new faces may yet arrive.
Joel Matip, Loris Karius, Sadio Mane, Ragnar Klavan, Alex Manninger, Georginio Wijnaldum and Marko Grujic have all arrived at Anfield this summer, with the Reds as a result expected to contest for a Champions League place in Klopp's first full campaign in charge. The club finished eighth last term but wins over champions Leicester City, Chelsea and Manchester City have raised expectations.
The late return of several of Liverpool's players due to the European Championships means Klopp has not been able to work with his full squad for long during the pre-season period. The former Borussia Dortmund boss wants longer to develop his squad before making any decisions over making further signings – but has not ruled out a late arrival.
"We will see, actually I think we will try it with training and analyse things," he said after the 4-3 win over Arsenal, according to the Liverpool Echo. "I said before until August 31 why should I decide anything? We have time and injuries can always happen. But improvement in my understanding is about training and using the quality you have. We were far away today from showing our whole quality. A few nice signs, a few not so nice signs, that's all, let's carry on."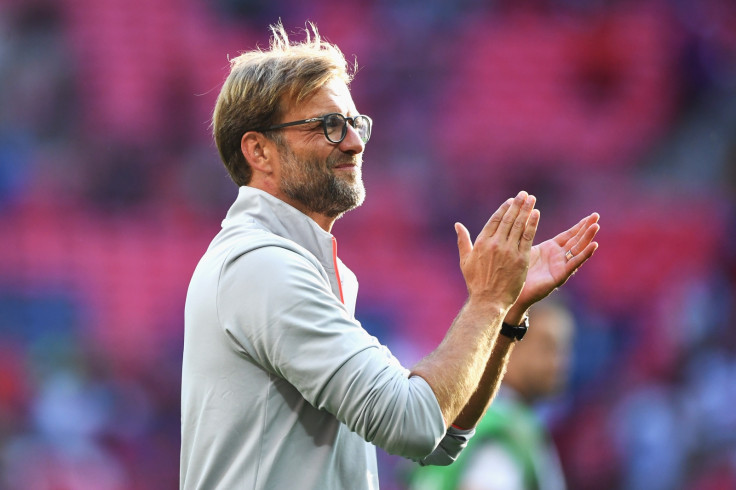 Klopp was able to hand three of Liverpool's new faces debuts at The Emirates Stadium, as the club began the campaign on a winning note against Arsenal. The most impressive display of the signings came from Mane, who scored a fine fourth goal which eventually proved crucial as the hosts staged a late fightback.
But despite the display Klopp is expecting more from the Senegal international. "But of course we saw in pre-season, we saw today that in specific moments he's unbelievably strong because he's technically good and quick, it's a nice combination so that's what we saw around the whole game and the goal," the Liverpool boss added. "But it's absolutely too early to talk about single players because in this moment I have no idea about them.
"I need to analyse the game, it was intense for all of us. We made our mistakes together and we scored wonderful, wonderful goals. That's important because it gives us the confidence and knowledge that we can score goals – that was clear before this game. But on the other hand there is no alternative to defending, to defend together. Only then do you have a chance."