Arsenal manager Arsene Wenger believes that Rob Holding's debut was one of the few positives from the 4-3 drubbing by Liverpool in their opening game at the Emirates. The Gunners started the game well and took the lead through Theo Walcott, despite the England international missing from the spot only seconds before beating Simon Mignolet.
The Gunners were unlucky to go into the break without the lead after a soft foul by Holding in front of the Arsenal goal saw Philippe Coutinho curl in an absolute beauty of a free-kick, which gave Petr Cech no chance. The second half started with the Gunners under the cosh and conceded three more goals before staging a mini comeback of their own.
The north London club were without a host of first team players, including their main centre-back pairing of Per Mertesacker and Gabriel, with both out with injury. Laurent Koscielny was not risked for the game after he returned late post a lengthy break following the Euros. Holding and Calum Chambers were the two players deployed at the back, who were a bit out of their depth, after Liverpool turned on the screws in the second half.
"I think he [Holding] did very well overall. He was one of the positives of our game today. He has shown intelligence and quality in defending and quality in passing forward and overall I think it's a very positive game [for him]," Wenger told Arsenal's official website.
However, Wenger has no qualms about not rushing his players back early as he lost Aaron Ramsey to a hamstring injury midway through the game and insists that his decision to not start Granit Xhaka was also due to the same reason. The Gunners are also waiting on the fitness of Mesut Ozil and Olivier Giroud, who also returned knackered from the Euros.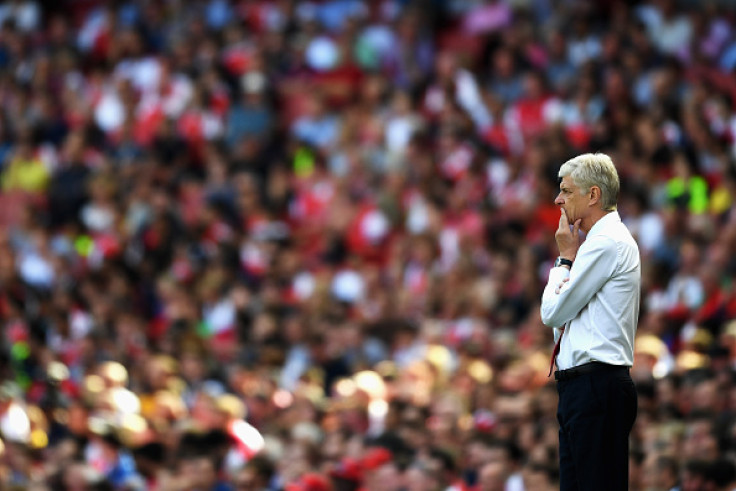 "Look, him [Xhaka] and Ramsey [and others] - they all came back later. I pushed Ramsey in and he got injured. It's a very difficult situation to sort out because the players come back late because of the Euros and, on top of that, you play them and they get injured. [But] if you don't play them you miss them," the Frenchman said.