Justin Bieber 'kicked out of Mexican ruins' after trying to climb off-limits historic monument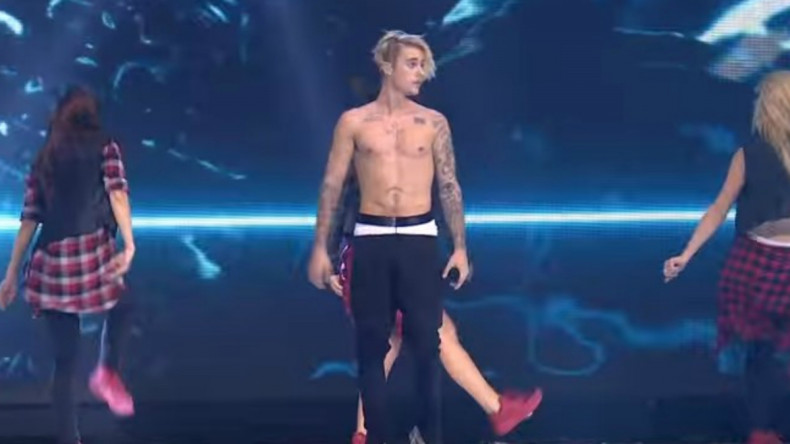 Canadian pop star Justin Bieber was reportedly asked to leave the archaeological site of Tulum in Mexico where he allegedly pulled down his underpants, according to local reports. The 21-year-old singer apparently walked over to a cordoned-off area and climbed over part of the fragile ruins at the pre-Colombian pyramids.
"On the first structure he pulled his underpants down, leading to INAH [National Institute of Anthropology and History] personnel asking him to leave the area without concluding his visit," said a report in La Razon newspaper. "The young man is said to have insulted the INAH workers and police were even called although their intervention wasn't finally necessary."
Sipse newspaper added: "The singer ignored the signs and decided to climb on to platforms and restricted areas. He was asked to desist and after repeating his behaviour, he was invited to leave the area escorted by security guards. He was escorted out by several security staff after climbing onto a ruin and having a photo taken in which he showed off his backside."
Adriana Velazquez, director of the INAH, confirmed to a local news agency that Bieber's bodyguards got into an altercation with security after he tried to climb the ruin. Police were called to the scene but he was allowed to leave the park without further police action.
Local reports alleged the Where Are U Now singer was "under the effects of alcohol" and had been asked to dispose of a beer he was carrying with him.
The 13th<sup>-century Mayan archaeological site in Tulum was declared a Unesco World Heritage Site in 1987. It is one of Mexico's most visited tourist sites.
Bieber recently made chart history by becoming the first artist to occupy the top three spots in the UK singles chart. Love Yourself was at number one on 8 January, while Sorry was at number two and What Do You Mean? in the third spot.