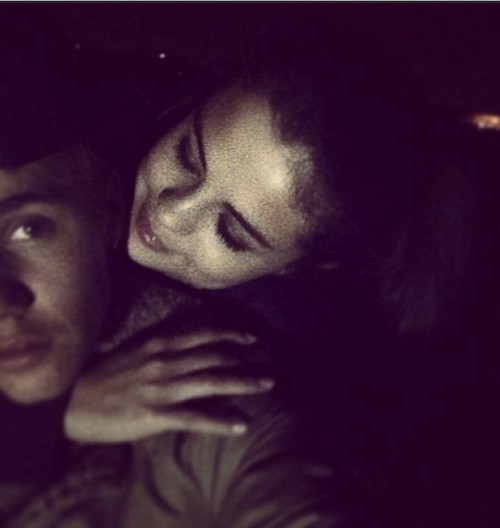 Justin Bieber and Selena Gomez seem to be hinting that their rocky romance is back on track.
The pop star posted an intimate picture of himself with what appears to be his former girlfriend, on Twitter with the caption: "'Love the way you look at me."
Gomez has her arm draped around his neck and her chin gently resting on his shoulder.
The former teen couple, who broke up amidst rumours of the pop prince's alleged philandering, were seen spending time together in the Californian suburb of Calabasas, travelling on a pair of Segways.
The stars stopped traffic as they whizzed through the celebrity enclave on the unusual modes of transport.
While a gracious Gomez won admirers, as passersby watched in surprise, her precocious on-off boyfriend left onlookers less than impressed.
Twitter user Nick Sanitsky posted a picture of the pair writing: "Bieber and Selena segwaying in the Oaks. She was so nice, so he yelled at us (sic).".
"Thanks to @justinbieber told us to f*** off, and his bodyguards blocked the road.
"Gotta admit, I was kinda starstruck by @selenagomez but @justinbieber ruined the moment (sic)," he added.
Bieber has found himself on the receiving end of public disapproval with his recent antics, but with a romantic reconciliation seemingly on the horizon, it might just be what the young star needs to get back on track.