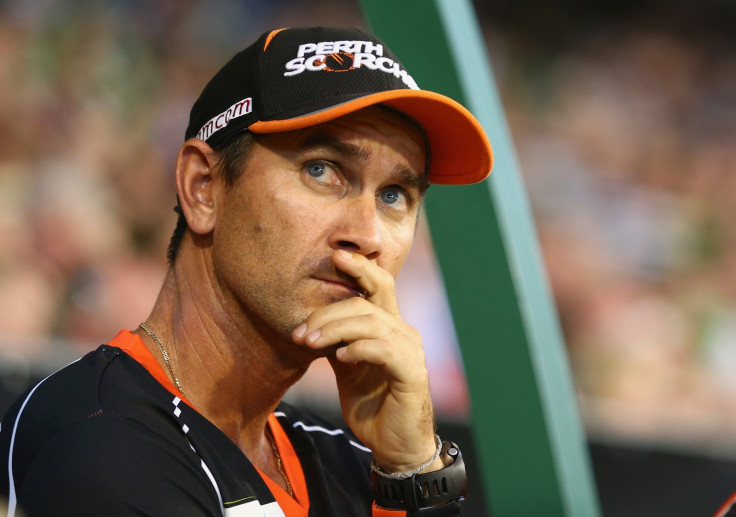 Justin Langer has turned down the opportunity to be considered as the new England head coach after signing a new contract with Western Australia until the 2017-18 season.
The former Australia Test opener was contacted by ECB director of cricket Andrew Strauss last week but, after considering an offer to be part of the shortlist of candidates, instead pledged his immediate future to Western Warriors and Perth Scorchers.
Langer helped the Warriors claim the Matador One-Day Cup while the Scorchers won the T20 Big Bash for a second straight year during the last campaign and is regarded as a potential future coach of the Australian Test side.
"Andrew Strauss rung me up, we've been great friends for a long time," Langer said on Tuesday (19 May).
"We had another conversation on Friday night and I promised him I'd let him know on Saturday if I was interested in being in the process. I told him for lots of reasons I'm going to stay in Perth.
"I am flattered to be associated with potential international coaching opportunities but the timing isn't right for my family. As an international coach, you're basically on the road for 12 months of the year. My family is very important to me.
"I am sure I will have ambitions to coach internationally at some stage but that is going to be about opportunity and timing as well. One day I would like to coach Australia, and that could be in 10 years' time or whenever."
The rejection leaves Strauss and chief executive Tom Harrison running out of time to find a new coach for the Ashes which starts on 8 July.
Paul Farbrace will lead the team through the upcoming series against New Zealand but the ECB wants a new man in place in time to face Australia.
Another Australian in the form of Yorkshire's Jason Gillespie is regarded as the leading contender for the role and the 40-year-old is expected to meet ECB officials in the coming days to discuss the vacant position.