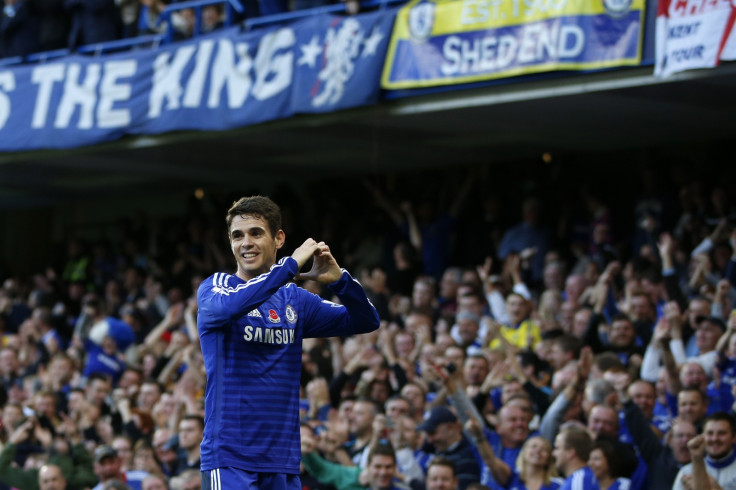 Juventus boss Massimiliano Allegri has confirmed he is looking to bolster the squad with a number 10 during the summer transfer window with both Chelsea star Oscar and Real Madrid's Isco among his favourite candidates.
The Brazilian international midfielder has been linked with a move to the Serie A Champions in recent months.
The Mirror reported during the season that Jose Mourinho was considering cashing in on him this summer like he previously did with the likes of Juan Mata and Andre Schurrle in order to fund moves for new additions -- having joined the Blues in 2012 for around £25m ($39.2m) from Internationale.
Both the player himself and Mourinho responded to the speculation by claiming the Brazilian is happy at Stamford Bridge and ready to play a crucial part in the future of the club.
But earlier this month the Mirror insisted the Portuguese boss may take advantage of Juventus's interest as a makeweight to capture coveted star Paul Pogba in exchange – and outbid other suitors for the former Manchester United academy star.
The players' agent, Kia Joorabchian, was quick to deny that possibility while claiming Oscar's exit from West London "is completely impossible".
But the Juventus manager has reopened the talks after revealing his admiration for the player during an interview with La Repubblica.
"Without Carlos Tevez and Andrea Pirlo this coming season, Juve must change and experiment with new ways of working. The addition of a Number 10 to the mix is both a tactical desire and a desire to add ego to my team," he said.
"I would like a footballing inventor. They are never boring. A wildcard in the line-up can bring a different balance to the table. Ego in moderate amounts is not harmful to a team's health. I like Real Madrid's Isco and Brazil's Oscar, while among the young Italians there is much to admire in Berardi and Bernardeschi."