Juventus still retain an interest in signing Emre Can but are bracing themselves for competition from "many important clubs" for the Liverpool midfielder's signature, the Serie A giants' chief executive has said.
Giuseppe Marotta said he expects other clubs to open transfer talks with Can, who enters the final six months of his Liverpool contract in January.
The Germany international's contract talks with the Reds have hit an impasse and he is free to sign a pre-contract agreement with foreign clubs next month.
"Emre Can is a name doing the rounds because his contract is running down," Marotta was quoted as saying by FourFourTwo.
"I won't deny he is a player we too have monitored and many important clubs will try to close a deal over the next few weeks.
"We are tracking the situation, nothing more."
Can, 23, has started 11 Premier League games for Liverpool this season, scoring one goal. He joined the Reds from Bundesliga side Bayer Leverkusen in 2014.
Liverpool boss Jurgen Klopp is understood to be keen on holding on to Can but admitted last month that the Germany midfielder could leave the club once his contract expires.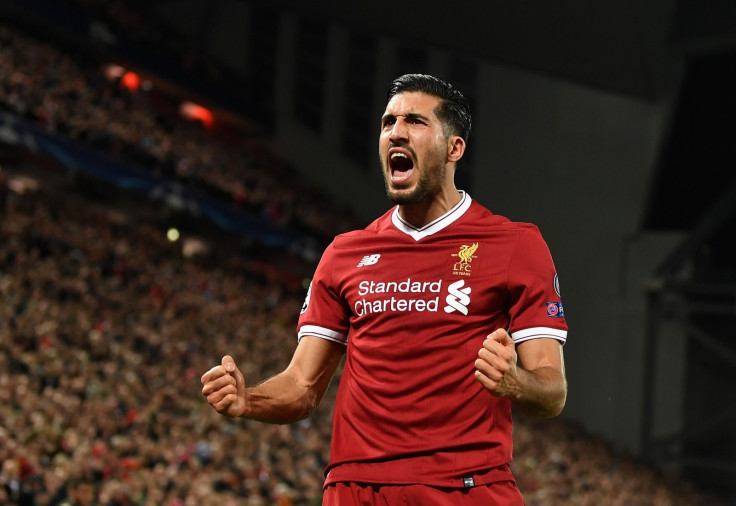 "If it happens like this, we cannot change this," Klopp was quoted as saying by the Daily Mail.
"If there's a player out there with a contract ending next summer and he's good, like Emre obviously is, then we should try to do the same. That's an opportunity for all of us.
"What could I do now? I could say it's a big problem, but it isn't. I could say, 'We have to sort this now', put pressure on the player, put pressure on the club. People are not concerned anymore and then they are angry, it makes no sense.
"We have to respect an ending contract. If a contract ends there are two sides that could have done things differently – one side is the club, the other is the player."
Borussia Dortmund have also been linked with a move for Can, who has 20 international caps for Germany.