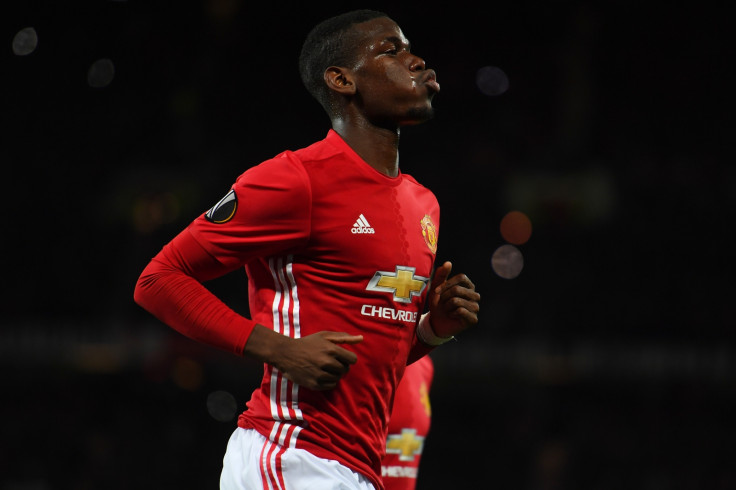 Mino Raiola, Paul Pogba's agent, received as much as €27m (£24.1m, $29.4m) from the Frenchman's big-money switch to Manchester United during the summer transfer window. The 23-year-old midfielder became the most expensive player in history when he joined United for £89m in August - and Juventus have now confirmed just how much of the fee was pocketed by the Italian-born Dutch agent.
Raiola, who is also the agent of Zlatan Ibrahimovic and Henrikh Mkhitaryan, brokered the deal between two of European football's biggest clubs. And according to Juventus general manager Giuseppe Marotta, the agent's fee played a big part in the extensive negotiations that took Pogba back to Old Trafford.
"He [Pogba] came from United for a price of around €1.5m," Marotta said, according to ESPN. "After four years with us he decided to return to England. He wanted to leave at all costs. Our asking price was €105m plus €5m in bonuses, which is payable if the player renews with United or leaves for a fee of more than €50m.
"That brings us to a capital gain in the budget of €95m. Mino Raiola and his company will be paid €27m. Taking fees into account, the total gain for Pogba was €72m. Even then we didn't want to sell him, we wanted to put in French roots at Juventus."
Pogba has struggled since his record-breaking transfer to United and Jose Mourinho, the club's manager, has admitted the Frenchman needs time to adjust to the demands of the Premier League. "He has unbelievable potential, he has years and years to develop his game, so the expectation and investment from the club is exactly based on that," the United boss told Sky Sports.
"A super player for the next seven, eight years, 10 years, and getting better and better at every level - that is our expectation. We don't expect Paul to arrive here and the next day be unbelievable. But the reality is that we trust him so much that I think we pass to him this kind of feeling. He is a very self confident boy too. So we are living well with the critics, if you want. And you know what the critics say."