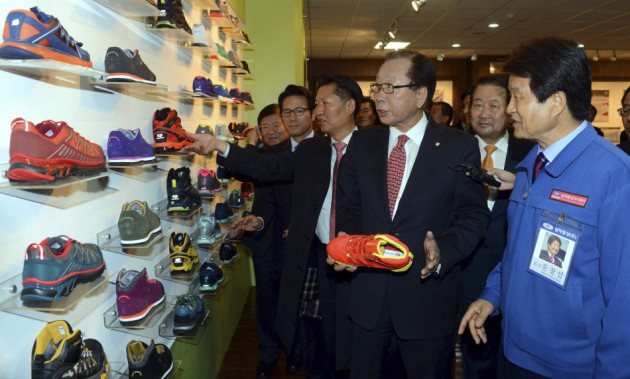 South Korean lawmakers made a landmark visit to the Kaesong industrial park in North Korea, the only remaining cross-border economic partnership which shut down in a diplomatic stand-off earlier this year.
Twenty-one ruling and opposition members of the South Korean National Assembly's Foreign Affairs and Unification Committee crossed the border and visited the industrial complex, which reopened in September after a five-month suspension.
The visit was carried as part of a parliamentary audit by the lawmakers, Chosun Ilbo reported.
During the visit, the chairman of the Foreign Affairs and Unification Committee vowed to push ahead with efforts to develop Kaesong into a global industrial zone unaffected by undulation in inter-Korean relations, the report said.
Operations at the complex, which opened in 2003, were halted after North Korea withdrew all its workers and prevented South Korean workers crossing the border, due to military tension following Pyongyang's nuclear test in February.
The industrial complex, which is a major source for revenue for the impoverished North, was finally reopened after prolonged negotiations. It houses around 120 South Korean factories, and employs around 50,000 North Korean workers.
According to the BBC, the complex produced around $470m of goods in 2012, making it the biggest single contributor to inter-Korean trade. South Korean companies pay more than $80m in wages to North Korean workers every year.
The South finances the zone, which is just inside North Korean borders, as a means to improve bi-lateral ties between the two countries that are technically at war with each other. The Korean War ended in 1953 with an armistice, not a peace treaty.