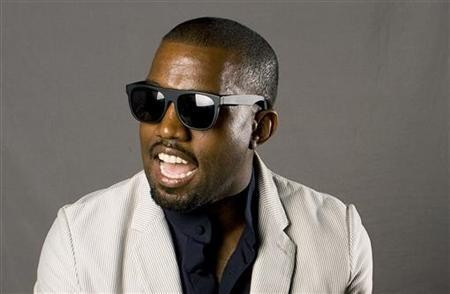 He may call himself the King of Hip Hop but soon Kanye West could be considered the world's most overprotective dad.
The 37-year-old star is reportedly planning to fork out a staggering $3m (£1.7m) to install an in-house hospital in his new LA mansion to protect his wife Kim Kardashian and daughter North from any potential medical threats.
According to the Daily Star, the rapper's family are the most important thing to him and money is no object when it comes to ensuring their health. He wants instant access to medical equipment.
"The special suite will include an X-ray machine, CT scanner, ultrasound and blood-taking facilities," a source told the newspaper.
"Other celebrities such as Madonna have taken similar measures in the past, but not on such a grand and costly scale, a source told the Star.
"The facilities will enable the family to monitor their sugar levels, cholesterol and blood pressure. They will also have a team of private doctors around the clock, daily visits from top nurses and a full paediatric team for North."
While the Yeezus appears to hate going to the doctors, his reality star wife is not impressed by the gadgets and believes he may be taking things a little overboard.
The insider explained: "Kim believes it's paranoid and a bit unnecessary. But she figures it can't do any harm, and he might prove to be right one day."
The family, who have been living at Kardashian's mum's house during renovations, are expected to move into their new home later this year.