The bromance between Kanye West and Jay Z is back on. After mending their fraught friendship, the rappers are reportedly planning a new collaboration, fuelling hopes that a follow-up to their 2011 album Watch The Throne is in the pipeline.
The Grammy-winning rappers fell out after West, 39, slammed Jay Z and his wife Beyonce during a show on his Saint Pablo tour. However, the N****s In Paris hitmakers reunited after Jay Z, 47, invited West and his wife Kim Kardashian to celebrate the fifth birthday of his daughter Blue Ivy earlier in January.
Now, a source claims West is keen to get back in the recording studio with Jay Z to prove their feud is water under the bridge. The insider told The Sun: "Kanye is over the moon to have his 'family' back. He is starting to feel like himself again, knowing he has the support of Jay and Beyonce."
The source added: "Some new tracks would be fascinating given what Kanye has been through over the past year. But under the watchful eye of his mentor and 'big bro' Jay, it would be huge."
During his on-stage rant in December, West criticised the music power couple for not contacting him after Kardashian, 35, was robbed in Paris.
The Fade hitmaker also boldly stated that there will "never be a Watch The Throne 2", adding: "You know why? Because that's the reason why I wasn't on the song [Drake's Pop Style]. I wasn't on the song cause of Hov. Cause it's this TIDAL/Apple b******t. And this s**t be getting me tight every time I perform this m**********r."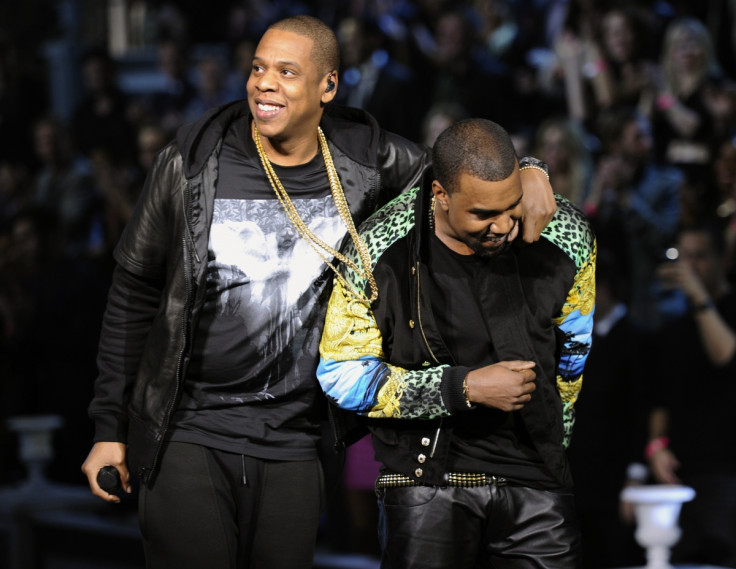 West's announcement dashed the hopes of millions of fans who have hoped he and Jay Z would record a sequel to their chart-topping collaborative record. Since its release, Watch The Throne has sold more than two million copies worldwide and received a best rap album nomination at the 2012 Grammys. However, the LP lost out that year to West's own studio album My Beautiful Dark Twisted Fantasy which won the award.
Watch The Throne features the hit singles N****s In Paris, Otis, No Church In The Wild and Lift Off, as well as collaborations with Frank Ocean, Beyonce and The-Dream. Jay Z has remained coy on the possibility of a Watch The Throne 2 but his Wikipedia page lists the album's release date as 15 April 2017.
Watch Jay Z and Kanye West's Otis: