Beyonce and Jay Z are reportedly furious at Kanye West following his bizarre rant against them during his Sacramento concert on Saturday (19 November). Kanye accused Jay Z of sending contract killers after him, and accused Beyonce of rigging the 2016 VMAs.
"Jay Z and Beyonce find what Kanye [West] does as one of the most irritating things ever. They have built up their brand to a point that when anyone attacks or judges them it is frustrating to deal with," a source close to the Carters told Hollywood Life.
The insider also claims that the music power couple thinks the Pablo rapper is using their name to remain famous and said: "When a supposed colleague and friend runs his mouth all the time they are sick of him using their name to remain famous."
On Saturday the 39-year-old Famous rapper blasted Queen Bey and her husband minutes after kicking off his concert.
He accused the Lemonade singer of influencing the MTV VMAs to win the Video of the Year over him. "Beyoncé, I was hurt! 'Cause I heard that you said you wouldn't perform unless you won Video of the Year over me, and over Hotline Bling," Kanye told the 13,000 people in his audience. He left fans furious as he abruptly ended the concert after singing only three songs.
According to the Hollywood Life source, Beyonce and Jay Z are reportedly happy after getting enormous support from fans. "What makes them happy though is that the public is mostly against what Kanye rants about. But for the most part it is still a pain to always have him out there, always a rant or tweet away from unexpectedly being in the news again. They would rather not be a part of it at all."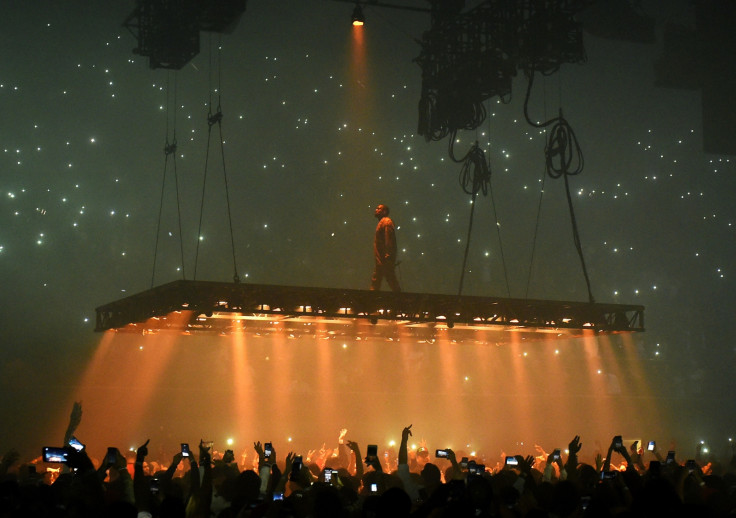 The nasty rant by Kim Kardashian's husband prompted the Twitter hashtag #KanyeIsOverParty with a majority of the social media users assuming that Kanye has serious mental issues. Meanwhile, the recording artist has cancelled his Los Angeles concert minutes before show time on 20 November. He previously admitted that he supports president-elect Donald Trump.