She's fast becoming one of the most volatile housemates to have ever entered the Celebrity Big Brother House; and Kim Woodburn's argumentative antics got so out of control on Wednesday night's (18 January) episode that producers were forced to take her off screen.
The How Clean Is Your House star – who has clashed with the majority of housemates since she joined the show last week – had an explosive row with former glamour model Nicola McLean, resulting in CBB security storming on set and escorting her off camera.
But nobody knows what happened next. A Channel 5 spokesperson told IBTimes UK: "We can confirm that Kim didn't leave the CBB house, she slept in a spare room in the house".
An insider also told Mirror Online: "She hasn't been suspended. Security went into the house because Kim was repeatedly called to the snug by Big Brother and she didn't listen. She doesn't go. Nobody was worried about the argument turning physical. It was just verbal. What happens tonight is pretty much what's been happening all week. Kim is arguing with the other housemates all the time."
And though Kim was seen being escorted up the main stars in the dramatic scenes, which looked as if she could be exiting the house for good, she never actually left the property.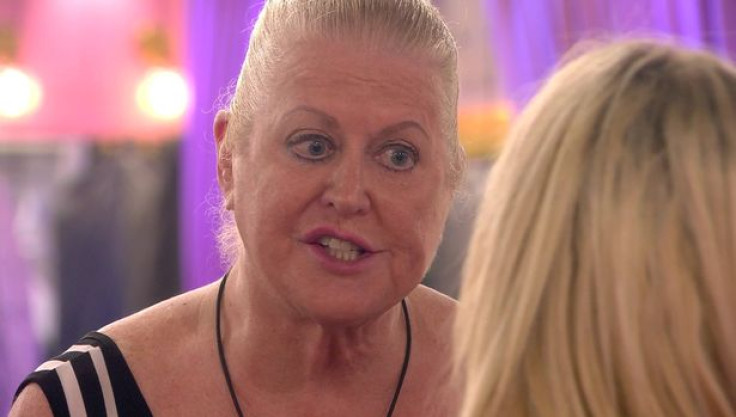 The source added: "She wasn't removed, she was just taken to a spare room. She stayed there the night. Everything is going to be aired on the show."
Kim was let back into the house the following morning, with the insider continuing: "All the housemates competed in a shopping task together today. Everyone took part, dressed as superheroes. It was all fine!"
During the argument, McLean was also seen desperately covering her right eye as she tried to defend herself against Woodburn. She later spoke to the Diary room, still covering her eye.
To clarify that the altercation did not get physical, a CBB spokesperson said the mother-of-two became embroiled in the row while trying to remove a contact lens.
A CBB spokesperson told Mirror Online: "Nicola is absolutely fine. She was trying to remove her contact lenses at the time. She was in the middle of doing so when the argument broke out. She was just trying to take out her contacts."
Celebrity Big Brother continues at 9pm on Channel 5 tonight.