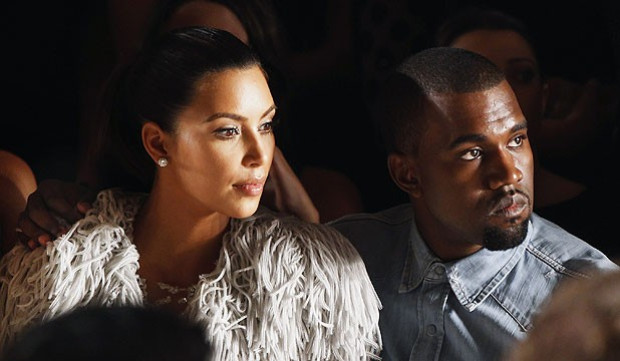 When Kim Kardashian and Kanye West went public with their romance in 2012, fans were confused.
Some of the rapper's biggest supporters could not understand why someone who was so fiercely protective of his privacy would want to date the fame-loving reality star.
But despite widespread criticism and continued speculation that their relationship was destined to fail, it looks like they will go the distance.
Almost two years later, they have welcomed their first child, daughter North West, and are still going from strength to strength.
So what exactly is the secret to the couple's flourishing romance?
According to West, who is worth an estimated $90m, it's all down to the fact that the reality star is wealthy is in her own right.
During his first radio broadcast since he released Yeezus, the rapper told Radio 1's Zane Lowe that Kardashian loved him "without asking for money".
"She gave me everything," he told Zane. "She gave me a support system. She's in a powerful enough situation that she could love me without asking for money, which is really hard for me to find."
The 36-year-old hip-hop star admitted that he started dating the Keeping up with the Kardahsians star, he had struggled to find someone who wanted to be with him regardless of his fame and fortune.
West said that he did not care about Kardahian's sex tape drama or the attention that dating her brought.
"I could have people saying, 'This is going to damage your credibility as an artist or a designer.' And I say, 'I don't care. I love this woman,'" he said.
"Or someone could say, 'When the paparazzi surround you, everyone knows you don't like paparazzi but why would you be with this person?' I'm thinking, 'I'm being with this person because I love this person and she's worth it to me.'"