Kanye West is reportedly planning to revive his Saint Pablo tour in 2017. Sources claim the All Of The Lights rapper will perform at the Brit Awards and Grammys early next year to mark his return to the stage after receiving hospital treatment for exhaustion and dehydration.
Earlier in December, the 39-year-old spent a week at the UCLA Medical Center in California following an alleged "psychiatric emergency". Days before, West cancelled the remaining North American dates of his Saint Pablo tour – but the rapper reportedly intends to go ahead with plans to bring the jaunt to Europe.
A source told the Daily Star: "Kanye has made it known that he's available for the awards season. People are telling him to take it easy, but he's really pushing to play the Grammys and the Brits next year. He's planning to bring his Life Of Pablo tour to the UK in 2017 anyway and the Brits would be a great way to preview his floating stage."
The Grammys are set to take place at the Staples Center in Los Angeles on 12 February while the Brit Awards will be hosted at London's O2 Arena ten days later.
West is no stranger to the Brits stage, having performed at the awards ceremony in 2015 alongside a fleet of prominent figures on the grime scene including Skepta, Krept & Konan and Stormzy. However, many viewers complained to Ofcom about the performance due to the extensive use of explicit language.
West has a close relationship with his UK fans and previously promised to bring the Saint Pablo tour overseas. The Grammy-winning rapper told BBC Radio 1's Annie Mac in August of European dates: "Oh yes, definitely. Whenever I'm in London, whenever I'm in Paris or in Germany, I feel an amount of love, respect and appreciation more than when I'm in America."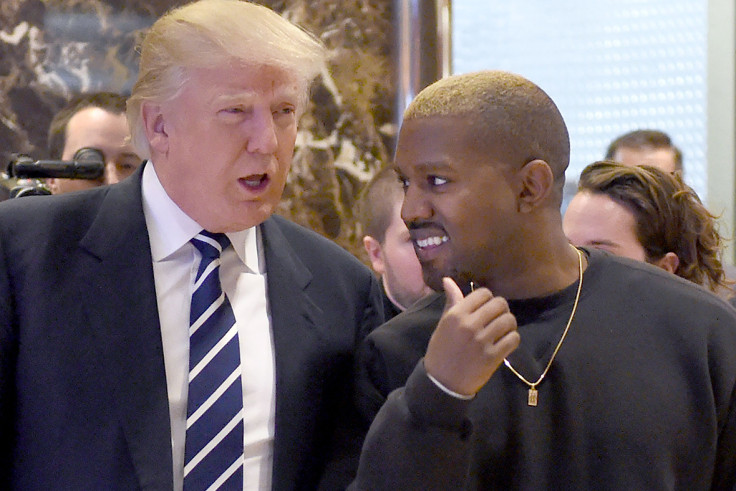 According to the source, West will reschedule the cancelled US tour dates before "prioritising" dates across Europe. The insider said: "The staging is complex, it takes a lot of planning, you have to find the right arenas. Love him or hate him, he's great box office. Anyone would be crazy to turn down a Kanye West appearance."
Since his hospitalisation, West has gradually returned to the spotlight with a visit to President-elect Donald Trump, dinner date with his wife Kim Kardashian and attending art exhibitions in Los Angeles.
IBTimes UK has contacted West's reps for comment.