Current chart-toppers Clean Bandit have fresh competition for the Christmas number one with Little Mix and Rag'N'Bone Man entering the race. The unexpected development means previous frontrunners Louis Tomlinson and X Factor winner Matt Terry have dropped out of the running.
According to the Official Charts Company, soul singer Rag'N'Bone Man is now at number two in the midweek chart with his single Human while Little Mix have jumped 20 places to number three with their Glory Days album track Touch.
Clean Bandit has a strong lead with their popular dancehall-tinged Rockabye, featuring Sean Paul and Anne-Marie, with the track enjoying its sixth consecutive week at number one. However, Rag'N'Bone Man sits just 4,000 copies behind the pop collective so Clean Bandit will have to hang onto the chart summit until 23 December when the festive chart-topper is announced.
Reacting to the unprecedented success of their latest single, Clean Bandit tweeted: "SO overwhelmed that you've chosen us to be number 1 for 6 weeks in a row now with #Rockabye. We [love] you all so so much, thank you."
Addressing the likelihood of Clean Bandit holding onto their number one spot, Colm Rock, novelties trader for Betfair, told IBTimes UK: "This market is always a volatile one with the X Factor winner generally receiving a huge amount of support before the show even reaches the semi-finals and Matt Terry has accounted for more than 20% of the bets this year, trading at a low of 8/11 in November. But Clean Bandit have been backed off the books this week and are now a 2/25 shot which equates to around a 93% chance of becoming Christmas number one.
"However, in the last 10 years, the only time a single that was at number one a week prior to Christmas went on to become Christmas number one was Ben Haenow in 2014. So despite things looking all wrapped up for Clean Bandit, there may well still be a chance for Rag'N'Bone Man at 10/1 or the second most backed single in the market; Friends of Jo Cox at 25/1."
Even if he misses out on claiming the Christmas number one, Rag'N'Bone Man will round off what has been an incredible year for his career. The singer, real name Rory Graham, was crowned winner of the Brits 2017 Critics' Choice award earlier in December after fending off competition from Dua Lipa and Anne-Marie.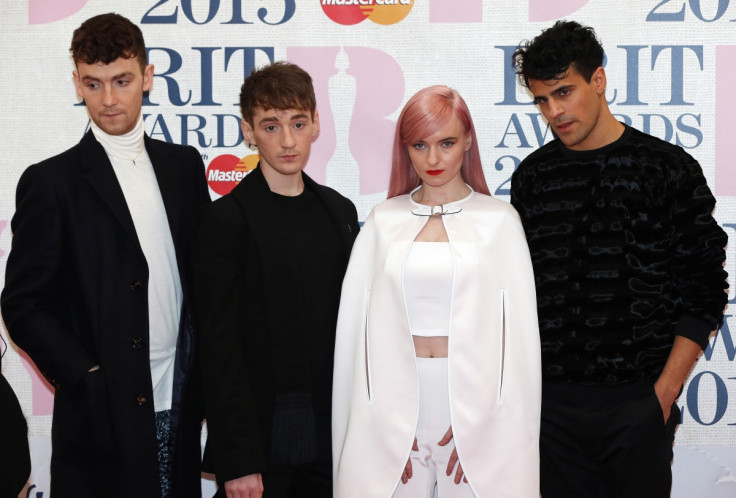 Clearly keen to the top the charts, Rag'N'Bone Man has embarked on a campaign to push his single Human by retweeting messages of support from fans. One message read: "Rather than the usual drab and re-recorded and rushed for xmas songs. Lets see a true talent and legend Rory aka @RagNBoneManUK at Xmas no1."
The change of contenders for the Christmas number one comes as a surprise as Louis Tomlinson and Matt Terry were previously frontrunners. On the current charts, the One Direction singer claims the number two spot with his Steve Aoki-produced track Just Hold On while X Factor winner Terry is at number three with When Christmas Comes Around, written by Ed Sheeran.
Listen to Clean Bandit's Rockabye:
UK midweek chart update
1. Rockabye – Clean Bandit
2. Human – Rag'N'Bone Man
3. Touch – Little Mix
4. Just Hold On – Louis Tomlinson
5. When Christmas Comes Around – Matt Terry