Kanye West has returned to his LA home with wife Kim Kardashian, it has been reported.
The rapper, who had been admitted to the UCLA Medical Centre for "psychiatric evaluation" after suffering a mental breakdown is said to be "happy to be home".
The 39-year-old was admitted to Resnick Neuropsychiatric ward on 21 November after displaying erratic and paranoid behavior.
He was discharged from hospital ten days later on 30 November and will receive ongoing outpatient care. A source told Mail Online exclusively: "He's happy to be home with his family. He's doing well. He spends his days resting."
The Kardashian clan turned out to welcome Kanye home where they were gathered to celebrate the couple's son Saint's first birthday on Monday. Khloe, Kourtney and Kylie Snapchatted the ceiling of the mansion which was covered in silver and blue balloons.
It was earlier thought that the Pablo singer was not living with his wife, amid claims that recent traumatic events had taken a toll on the couple's marriage. However it has since been reported that he is receiving outpatient care outside of the family's Bel-Air mansion, but returns home where he is in the care of wife Kim.
"Kim still seems concerned but is supportive. They don't know for how long Kanye will need outpatient care," a source told People magazine. "Everyone is trying to pitch in and help her out to relieve some of that [stress] and everything she's going through."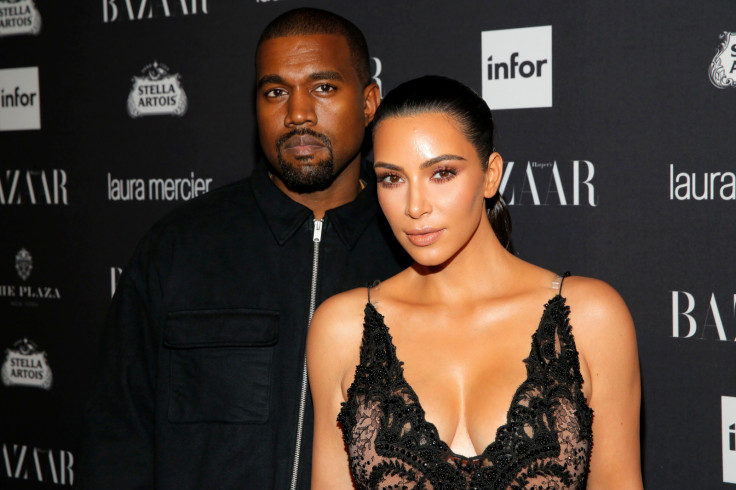 The couple are said to be feeling the strain after a turbulent period during which Kardashian was gagged, bound and held at gunpoint during a Paris jewellery heist on 3 October.
The-father-of-two was said to be deeply disturbed by his wife's ordeal. In November, while embarking on his Life of Pablo tour he was also struggling to cope ahead of the anniversary of his mother's death, TMZ reports.
On Saturday TMZ reported the singer suffered a breakdown because he was not taking the proper medication for pyschological issues he has long battled. An unconfirmed report claims the controversial singer either stopped taking his medication or was not taking the correct dosage.