Karan Johar is hoping Salman Khan and Shah Rukh Khan are seen together on the big screen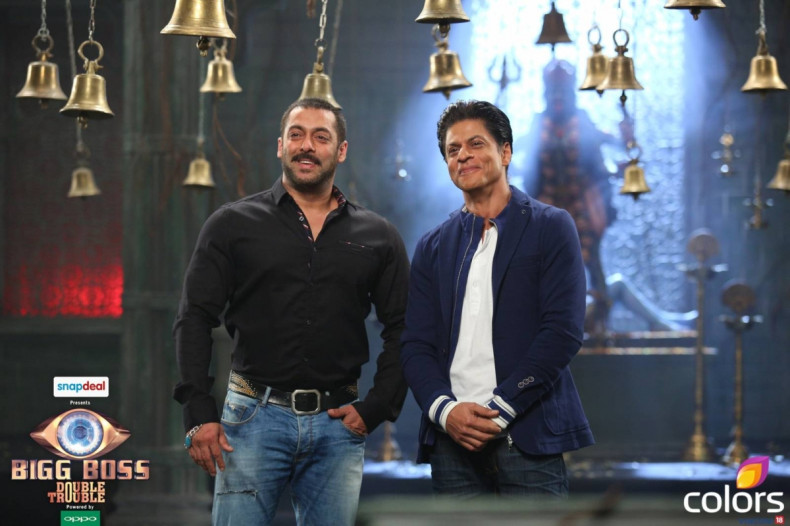 It could be a dream come true for Shah Rukh Khan and Salman Khan fans if the Bollywood superstars were seen together again on the silver screen. More so, as producer/director Karan Johar has put forth his desire to see the actors together in a new film.
"I think everybody should hope that Salman Khan and Shah Rukh Khan do a film together. I hope one day we will be an audience for great cinema with Salman and Shah Rukh in a film," Karan Johar said at an event held to promote his popular show Koffee with Karan season 5. (via The Indian Express)
Johar was optimistic about making the Chennai Express star his first guest of the show, which is scheduled to premiere in India by the end of this year. "It [Koffee With Karan] will come this year-end, may be between September and November. Shah Rukh has to come. He is the part of my family. Hopefully, I will bring [him] first on the show."
The Student Of The Year director also announced that he would soon commence work on the sequel of the film. "The sequel will happen. The announcement will happen in few months. We will announce the casting and all. All I can say is Alia Bhatt, Siddharth Malhotra and Varun Dhawan (the cast of the 2012 film) will not be part of it (sequel)," Johar said.
The Khans of Bollywood are expected to battle it out at the box office again this year as the release of their films Raees and Sultan, are coinciding.