Karma, drama and how GoPro fell from grace
The cutting of 200 jobs and an ongoing drone recall spells trouble for action camera maker GoPro.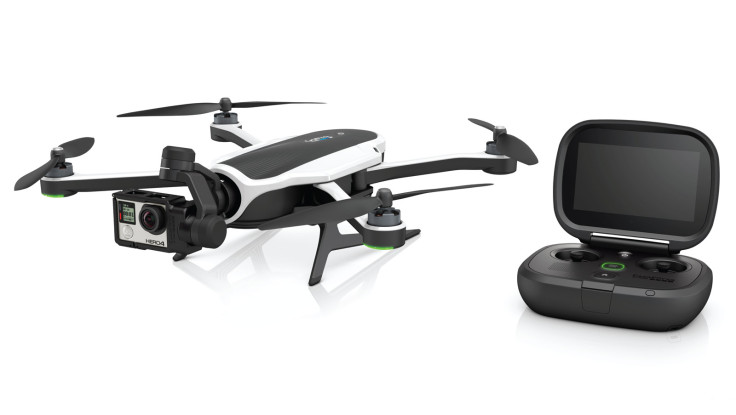 On 19 September 2016, GoPro's energetic CEO Nick Woodman bounded on stage to reveal two new products destined to revive his stagnating company. The first was the Hero 5 camera boasting waterproofing, image stabilisation, a touch screen and voice control – all hugely useful – but it was the second product that earned the lion's share of the limelight.
Called the Karma and literally held aloft by Woodman, this was GoPro's first drone. Foldable and portable, yet powerful and with an innovative removable stabilisation system, the Karma was poised to steal market share from DJI, current leader of the high-end consumer drone market.
However, just 16 days after the Karma went on sale, disaster struck. Drones started falling out of the sky in their droves, smashing to the ground and forcing GoPro to issue a swift and comprehensive recall. The message was simple; all 2,500 Karma drones sold to date must be returned immediately for a full refund and no Karma may be flown, even if it appears to be fine. GoPro cameras bought as part of a Karma bundle must also be returned, including the new Hero 5.
The aptness Karmas tumbling from the sky have as a metaphor for wider problems at GoPro are clear. Founded in 2002 , the California-based company launched its first camera in 2004and the company's fortunes were turbocharged in the early 2010s, as advances in technology meant its cameras could get smaller, cheaper and more powerful. Broadcasters like the BBC began using GoPros to capture shots that previously required specialist equipment and lengthy set-up time.
Revenue surged from $64m (£50m) in 2010 to $234m in 2011, then to $526m, $986m and $1.4bn over the next three years to 2014. Founder Woodman became a billionaire before the age of 40 and a growing market for third-party accessories meant GoPros were being used in more and more varied places. Nasa even sent one into space.
But such rapid development meant there was only so far the company's Hero camera range could go. Once HD and even Ultra HD footage was possible, along with two hours of battery life and remote control via Wi-Fi, consumer desire to upgrade to each new model quickly faded.
The problem was clear: everyone who wanted a GoPro had bought one, and there was no need to buy another. Annual revenue growth fell from over 250% in 2011 to just 16% in 2015.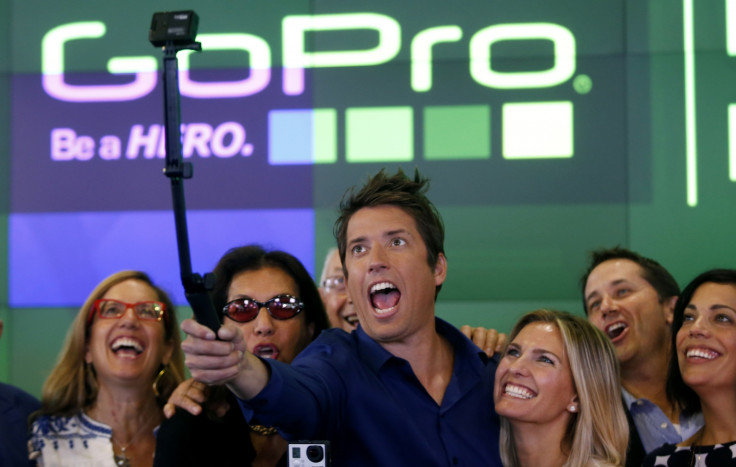 Seeing the success of DJI's range of Phantom drones, which sell for between £400 to £1,500, GoPro identified an opportunity. It also saw a threat in the form of new Phantom drones coming with DJI's own camera permanently installed, whereas before buyers fitted their own GoPro. Add this to DJI starting producing its own stabilised, hand-held cameras and it was clear that GoPro had to build a drone and stabiliser.
Uniquely, the Karma boasted a three-in-one design that consisted of a drone, camera and detachable stabilisation system. The latter meant users could attach their GoPro camera to other objects, or to themselves, and create Hollywood-grade stable footage while mountain biking, for example. Demo footage shown at the Karma launch was hugely impressive.
But then a mysterious and sudden power failure caused numerous Karmas to fall from the sky, and now GoPro will miss the crucial Christmas period as it isn't known if the drone will ever go back on sale. Then, on 30 November, the company announced it would cut 15% of its workforce, resulting in 200 job losses and the closure of all open positions. President Anthony Bates is to quit at the end of 2016, after three years in the job.
An entertainment division, set up in July 2015, will also be shuttered. Created to pay GoPro owners money for their footage, which would then be sold to advertising agencies, the division was described by GoPro at launch as a "no-brainer".
2016 has also seen the company's cash reserve take a nosedive, down to $132m by the start of November 2016, less than half what it was in January. Meanwhile, GoPro has posted a financial loss in all of the past four quarters and its share price is now hovering just below the $10 mark, half what it was two months ago and little more than a tenth of its record $87 high, set in October 2014.
Imran Choudhary, director of technology at GfK, told IBTimes UK: "After having created the action cam category and having dominated it, GoPro are facing tougher times with increasing levels of competition both at the value and premium end of the market...Whilst performance remains robust in the UK, the global picture is less rosy as revenues decline and job cuts loom."
GoPro desperately needed the Karma to be a success, but instead of keeping up with consumer demand it is instead now performing a complicated post-mortem. Echoes of Samsung relaunching the explosive Note 7 after a recall, only for it to explode again, will no doubt be filling the halls of GoPro's California headquarters. And so too will the fear of putting the Karma back on sale, only for one to fall from 1,000ft and footage of it hitting someone potentially ending up on YouTube.
Make no mistake, the Hero 5 Black is an excellent camera and we look forward to trying out the cheaper, even more compact Hero 5 Session. But the Karma drone debacle will cause GoPro a lengthy headache from which it will need more than two good cameras to fully recover.
© Copyright IBTimes 2023. All rights reserved.