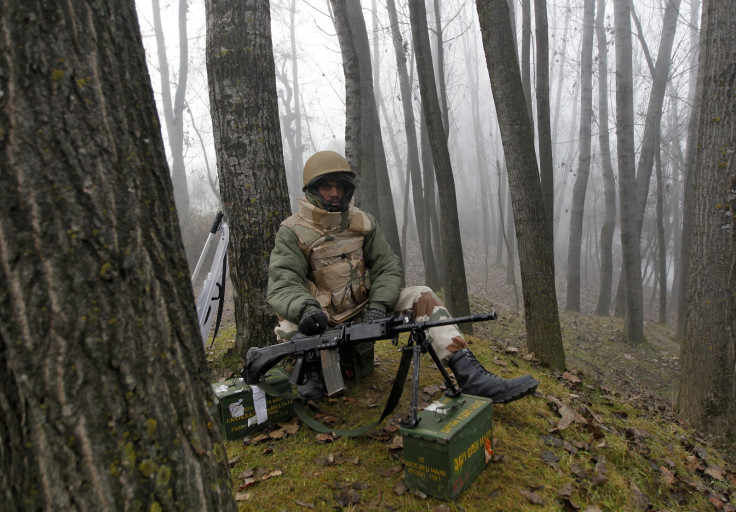 At least five security personnel have been killed in a militant attack on an army camp in Indian-administered Kashmir.
The dead included three soldiers and two local policemen.
The exact number of militants involved in the attack is unclear but reports suggest four of them have been killed.
Gunfire has stopped briefly as Indian troops are engaged in a combing operation to flush out any hiding militants.
The early morning attack took place in Uri town in Baramulla district after the heavily-armed extremists managed to sneak across the border using heavy fog. The camp is located about 100kms from the state capital Srinagar, where Prime Minister Narendra Modi is to visit on Monday.
"An attack by a group of terrorists took place at Mahura Camp, near Rampur in Uri sector at 03:00 in the morning today. The quick reaction teams were rushed and the terrorists were surrounded. One quick reaction team vehicle was fired upon by terrorists on the main road which fell down and caused fatal casualty to 01 officer and two Jawans [soldiers] of the Army. 01 terrorist has been confirmed killed till last reports received. Operation is in progress," an Indian army statement said.
State elections spread over five phases are under way in Jammu and Kashmir, but these have been relatively incident-free.