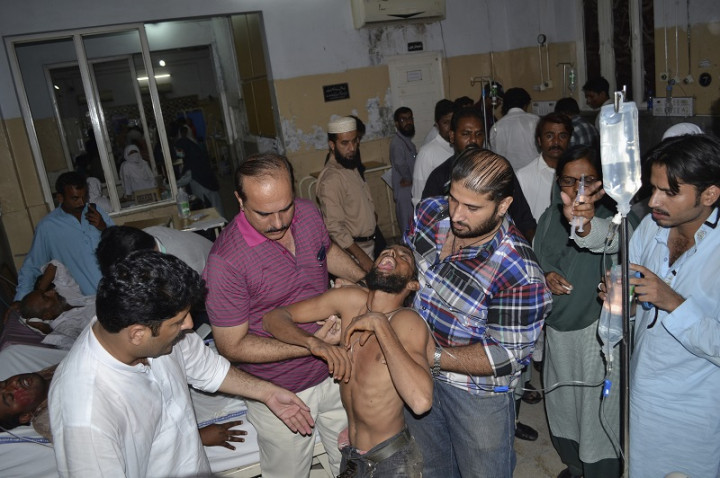 At least seven people were killed in a stampede at a political rally in Pakistan on Friday.
A further 42 people were injured in the incident, after an anti-government protest organised by opposition political group Pakistan Tehreek-e-Insaf (PTI) escalated at a stadium in the central city of Multan.
Parvez Haider, director of emergency at Nistar Hospital, told Reuters: "A total of seven dead bodies have been brought in and 42 were injured due to a stampede after a PTI procession."
Opposition politician Imran Khan, who organised the rally, called for Pakistan's prime minister Nawaz Sharif to step down amid allegations of vote-rigging in last year's elections, which brought the leader back into power in a landslide.
Pakistan has been gripped by political crisis since August, when protesters led by Imran Khan and outspoken cleric Muhammad Tahir-ul-Qadri stormed Pakistan's capital Islamabad and occupied government buildings and foreign embassies.
A series of subsequent protests have continued to threaten Sharif's administration. Last month, thousands attempted to storm Sharif's Islamabad home, and protesters briefly took the state television channel off air.
Some factions of Sharif's administration have accused the powerful army of stirring unrest and anti-Sharif sentiment as a way of weakening the prime minister's grip on power – a charge the army denies.
Last month, Tahir-ul-Qadri launched an anti-Sharif campaign on Pakistan's currency bills.
Addressing the nation on 14 September, the cleric scrawled the slogan "Go Nawaz Go" on two Rs50 and Rs1,000 notes, and called on his supporters to follow suit.
"I ask 180 million people of the country to launch this movement and write 'Go Nawaz go' on every single currency note," he said.
When visiting flood-hit regions of Azad Kashmir days earlier, crowds demonstrated their discontent with Sharif's administration by chanting: "Go Nawaz go."
Related