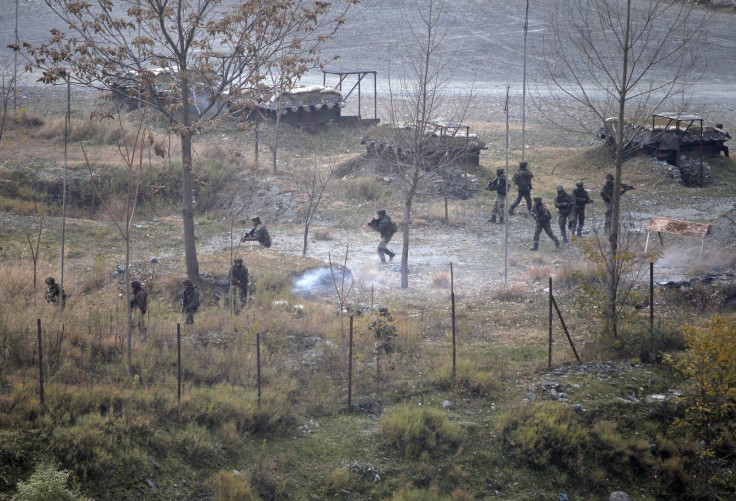 The food packets carried by the Islamist militants who stormed an army camp in Indian-administered Kashmir reportedly bore the markings of the Pakistani army.
The pre-dawn attack left at least 13 people including a civilian dead. All the six militants involved in the encounter were killed.
"The food packets, which were recovered from the encounter site, are generally used by the Pakistan army," a senior Indian army official told the Press Trust of India.
This is one of the worst attacks in terms of fatalities in the region.
The militants were equipped to be engaged in a prolonged battle with the security forces, say officials.
Apart from the food packets, the investigators have also recovered a large cache of weapons including six AK rifles with dozens of magazines, two shotguns, 32 grenades and a medical kit.
The attack, which took place three days ahead of Prime Minister Narendra Modi's visit to the state capital Srinagar, is seen as a bid to create chaos during the ongoing polls in the restive state.
"Terrorists want to disrupt polls. There has been an increase in infiltration bids by terrorists. I don't see any fall in polling percentage," federal minister Jitendra Singh said.
"The people of Kashmir are looking forward to the PM's visit. The campaigning has been unaffected irrespective of events. The people of Kashmir will not be cowed down by such acts."
Meanwhile, the US has condemned the incident reiterating Washington's commitment to eradicate extremism.
"The United States strongly condemns today's (Friday's) terrorist attacks in Kashmir, which claimed the lives of innocent civilians, military, and police personnel. The United States remains firmly committed to working in close partnership with India to defeat terrorism in all its forms," US State Department spokesperson said in a statement.