Isis Using Pamphlets and Graffiti to Influence India's and Pakistan's Youngsters
Isis pamphlets are being distributed in India and Pakistan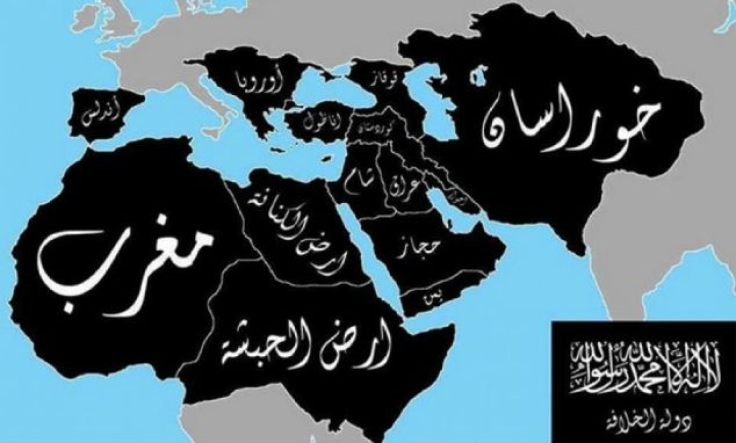 Isis (Islamic State) is beginning to make inroads into south Asia, including Pakistan and parts of India, by distributing pamphlets and propaganda, it has been revealed.
South Asia is home to an estimated 400 million Muslims. Concerns are growing that the publicity Islamic State is gaining through its rapid capture of territory, beheadings and mass executions, is drawing in support among younger fighters in the region, including those of Jamat-ul Ahrar, a splinter group of Taliban insurgents.
The group has already declared its support for the well-funded and ruthless Islamic State fighters, who have captured large swathes of territory in Iraq and Syria in a drive to set up a self-declared caliphate and beheaded western hostages in retaliation for US airstrikes in Iraq.
"Islamic State is an Islamic Jihadi organisation working for the implementation of the Islamic system and creation of the Caliphate," Jamat-ul Ahrar's leader and a prominent Taliban figure, Ehsanullah Ehsan, told Reuters. "We respect them. If they ask us for help, we will look into it and decide."
Security experts believe that Islamic State's increasing pull is the inspiration behind al-Qaeda leader Ayman al-Zawahri announcement to establish an Indian franchise, and being terrorist attacks in India and Pakistan.
But Al-Qaeda's leaders, who are mostly hiding in the Pakistan-Afghanistan border, are described as being "stale" and "ineffective" on the social media forums where Islamic State militants are recruited.
Islamic State pamphlets in Pakistan
Along the border of Pakistan and Afghanistan, a local radical group said to have an allegiance to Islamic State has been distributing pamphlets in the Pakistani city of Peshawar and eastern Afghanistan in the past few weeks, residents said.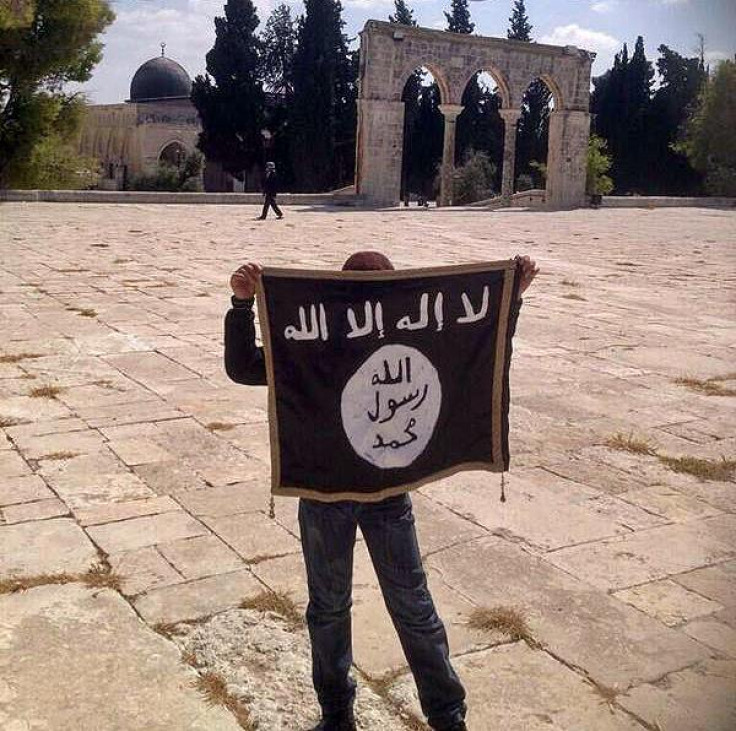 A person seen holding an Isis flag on the Temple Mount in Jerusalem, posted to Facebook.
Facebook
The 12-page booklet called "Fatah" (Victory), published in the Pashto and Dari languages of Afghanistan, was being mainly distributed in Afghan refugee camps on the outskirts of Peshawar.
The pamphlet's logo features an AK-47 assault rifle and calls on local residents to support the militant group. Cars with IS stickers have also been spotted around Peshawar.
Sameeulah Hanifi, a prayer leader in a Peshawar neighbourhood populated mainly by Afghans, said the pamphlets were being distributed by a little-known local group called Islami Khalifat, an outspoken Islamic State supporter.
"I know some people who received copies of this material either from friends or were given at mosques by unidentified IS workers," he told Reuters.
"We came across them 22 days ago and we are aware of their presence here," a Pakistani security official said. "Pakistani security agencies are working on the Pakistan-Afghan border and have arrested a number of Taliban fighters and recovered CDs, maps, literature in Persian, Pashto and Dari.
"We will not permit them to work in our country and anyone who is involved in this will be crushed by the government."
Meanwhile in India, signs of support for Islamic State have recently been seen in Kashmir, along with Islamic State graffiti and slogans.
Recruitment in India
Intelligence and police sources in New Delhi and Kashmir said the flags were first seen on 27 June in a part of the state capital Srinagar, and then in July when India's only Muslim-majority region was marking Islam's most holy day, Eid al-Fitr.
Some Islamic State graffiti were also seen on walls of buildings in Srinagar. A police officer said that youngsters carrying Islamic State flags at anti-India rallies are identified, but no arrests is made.
"The majority of them have no religious bent of mind," he said. "Some of them, less than 1%, of course are religious and radicalized and end up joining militant ranks. They are influenced by al-Qaeda, Taliban, Islamic State."
Islamic State is also trying to lure Indian Muslims, who make up the world's third-biggest Islamic population. Although they have stayed away from foreign battlefields, despite repeated calls from al-Qaeda to join with the organisation.
© Copyright IBTimes 2023. All rights reserved.