Kashmir Tension: Singh-Sharif Meeting in UN to Muddle India's Pre-election Politics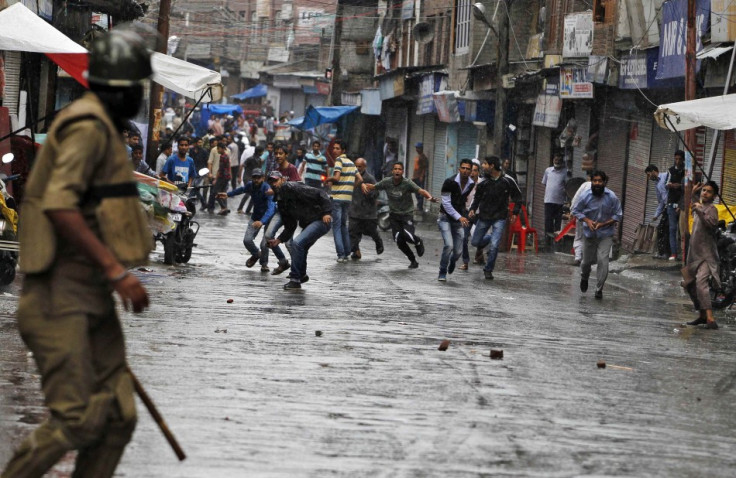 Indian Prime Minister Manmohan Singh has said he will meet his Pakistani counterpart Nawaz Sharif on the sidelines of the United Nations gathering in New York, raising hopes of an improvement in the relations between the two nuclear-armed neighbours.
"During my visit to New York, I also look forward to bilateral meetings with the leaders of some of our neighbouring countries, including Bangladesh, Nepal and Pakistan," Singh said in a statement issued before leaving for the United Nations General Assembly.
The prime minister's move will help ease diplomatic tension between New Delhi and Islamabad, but it could also touch a raw nerve in domestic politics.
The Bharatiya Janata Party (BJP), the main opposition, had raised strong objection to the prime minister meeting his Pakistani counterpart at the UN gathering after the simmering tension between the rivals reached a flashpoint in August with the killing of five India soldiers on the border.
Long-standing tension along the 740-km (445-mile) Line of Control flared up on 6 August, following the killing of Indian soldiers in the Poonch region. Though skirmishes along the LoC were routine, this incident worsened the diplomatic stand-off between new Delhi and Islamabad and incited the worst ever spate of violence along the border since the signing of a ceasefire in 2003.
Islamabad had denied Indian charge that Pakistani soldiers were behind the killing.
The BJP, a Hindu nationalist party, tore into Singh's government following the killing of the soldiers and accused him of inaction.
"You should declare today itself that there will be no talks with Pakistan Prime Minister Nawaz Sharif. Also, you should take effective steps by taking all political parties into confidence. All limits have been crossed now," Rajnath Singh, the president of the BJP had said.
Even as Indian and Pakistani soldiers exchanged gunfire along the border, communal disturbances had come to the fore in the Indian-administered Kashmir, where Hindus reportedly objected to Muslims supporting Pakistan, leading to clashes that left at least three people dead.
India and Pakistan have fought two of their three wars over Kashmir after the Himalayan territory was partitioned between the two fledgling countries in 1948.
With national general elections approaching, both Singh's Congress party and the main opposition BJP have a lot at stake over the Kashmir policy and how to deal with the newly sworn-in Nawaz Sharif government.
© Copyright IBTimes 2023. All rights reserved.