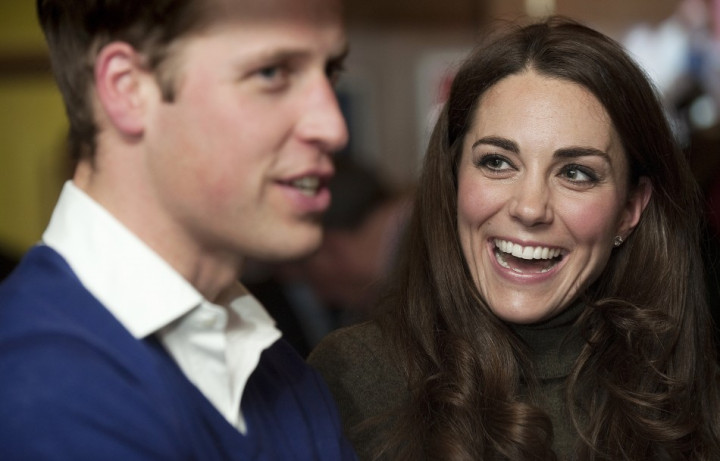 After the Duchess of Cambridge gave birth to a baby boy at 4.24pm on Tuesday, landmarks across London were lit in hues of red, white and blue to celebrate the birth of first child of Prince William and Kate Middleton.
However, the retail sector will also be cheering the birth of the Royal baby as the newborn is set to boost UK retail sales by £243m between 1 July and 31 August this year.
According to the Centre for Retail Research, festivities, souvenirs and toys, books, and DVDs are set to provide a major uplift to the British economy, as supporters and well-wishers get engulfed in Royal baby fever.
Number Crunching
Festivities: £87m
Souvenirs and toys: £80m
Books, DVDs and Media: £76m
Total: £243m
Festivities
Mostly local and informal festivities and parties, including those in back gardens, will make food and alcohol uptake soar.
- Around £25m will be spent on food for 4.8 million people
- Increased spending on alcohol is expected to amount to £62m
- 3 million champagne and sparkling wine corks will also be popped to celebrate the arrival
Souvenirs and Toys
It's not just the Brits that have Royal baby fever, overseas well-wishers are also driving up appetite for memorabilia.
- £80m is likely to be spent on souvenirs and toys, including items sold overseas
- 14 million souvenirs sold will reach a total value of £56m
- Toys sales are tipped to reach £24m and are likely to be sold to enthusiasts and collectors
Books, DVDs and Media
For those wanting to relive the excitement surrounding the Royal birth, books, DVDs, and media related goods are forecasted to rocket over the summer.
- Around £40m will be spent on books
- £36m will be spent on DVD and media related products
Exports
Britain's royal family has always been a major draw for tourists but after considerable interest in the Royal baby event across the world, the UK is set to reap in more cash.
- Sales abroad of souvenirs, toys, books and DVDs are expected to rake in £37m
- This figure includes overseas sales by online UK retailers
Baby products
Since the announcement of the Kate Middleton's pregnancy, the products she uses and the maternity clothes she wears, has been followed with great interest.
News that a particular product that has been bought by the Duchess of Cambridge will undoubtedly be very helpful to its manufacturers.
- Prams and pushchair sales are set to rise by 13%.
- These sales will result in an increase of £33m to a new total of £288m as new parents 'trade up' to more exclusive baby carriages
- Analysts say that lucky manufacturer that the Royal's pick to push around their new son, will expect a major boost in sales.
- For example, when Victoria Beckham adopted an iCandy peach one for her daughter Harper the company's sales grew from £3.6m in 2009 to £9.6m in 2011.
READ:
Kate Middleton: A Very Significant Royal Birth [VIDEO SPECIAL]