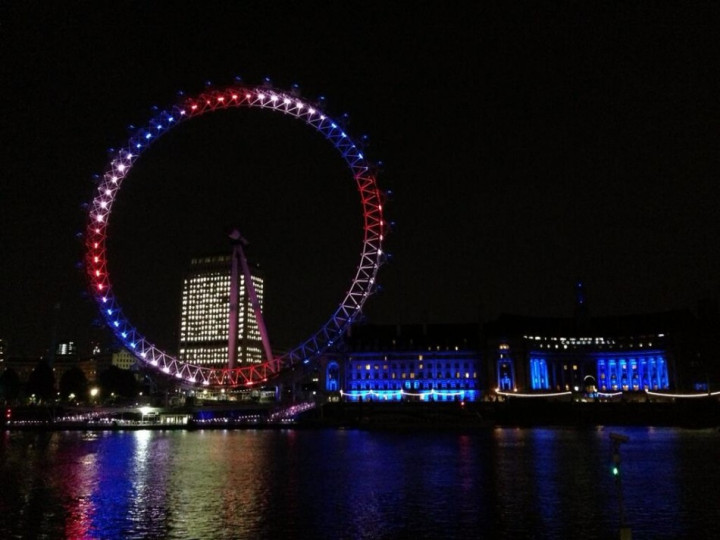 The great and the good have been queuing up to celebrate the royal baby - led, of course, by its immediate family.
Although Prince William and Kate Middleton did not issue a statement in the immediate aftermath of the birth, the Duke's father Prince Charles was quick to express his delight.
Charles said in a statement: "Both my wife and I are overjoyed at the arrival of my first grandchild. It is an incredibly special moment for William and Catherine and we are so thrilled for them on the birth of their baby boy.
"Grandparenthood is a unique moment in anyone's life, as countless kind people have told me in recent months, so I am enormously proud and happy to be a grandfather for the first time and we are eagerly looking forward to seeing the baby in the near future."
David Cameron wrote on Twitter: "I'm delighted for the Duke and Duchess now their son has been born. The whole country will celebrate. They'll make wonderful parents."
Ed Miliband issued his own message, saying: "Many congratulations to the Duke and Duchess of Cambridge. I wish them and their son all happiness and good health."
London Mayor Boris Johnson was typically effusive, confirming that the Trafalgar Square fountains will be turned blue for the next seven days to mark the royal birth.
Johnson said: "Huge congratulations to the Duke and Duchess on the birth of their first child who will, by virtue of being born in this great city, be a Londoner through and through.
"I am sure millions of Londoners will be raising a glass today to toast this wonderful news."
Congratulations were also forthcoming from America, where President Barack Obama and his wife Michelle sent their own message welcoming the newest member of the royal family into the world.
The Obamas congratulated William and Kate on the "joyous occasion of the birth of their first child," adding: "We wish them all the happiness and blessings parenthood brings.
"The child enters the world at a time of promise and opportunity for our two nations. Given the special relationship between us, the American people are pleased to join with the people of the United Kingdom as they celebrate the birth of the young prince."
READ:
Kate Middleton: A Very Significant Royal Birth [VIDEO SPECIAL]