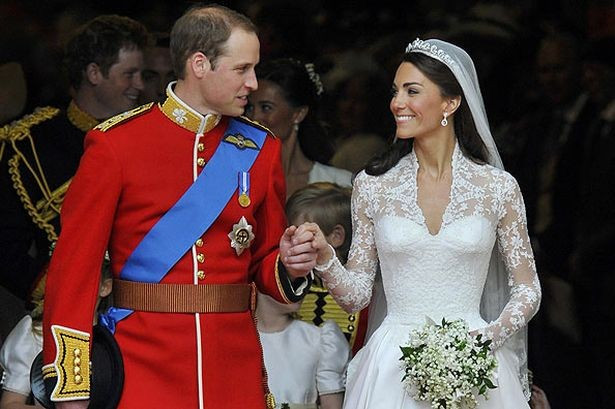 The impending arrival of Prince William's first child is the most anticipated royal birth since, well, William himself, a full 31 years ago. Analysts estimate that when his wife Kate Middleton gives birth, it could boost the British economy by £250m as members of the public flock to buy royal baby memorabilia.
Speaking to journalists, stylists and nursery designers, in an exclusive video special, IBTimes UK looks at the true impact of the "Kate effect" and lifts the lid on a very significant royal birth.
Camilla Tominey, royal editor at the Sunday Express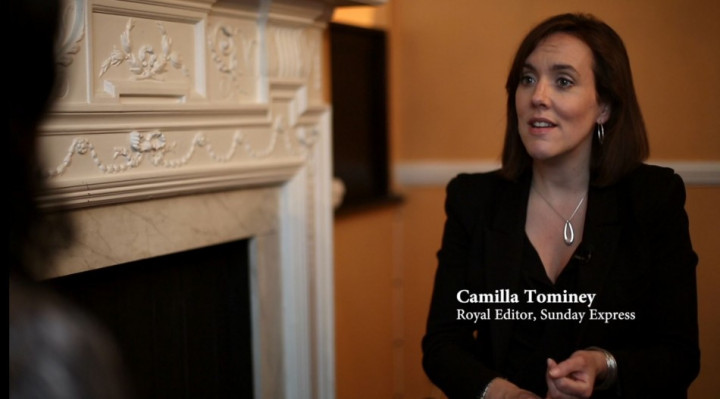 St James's Palace confirmed that Kate will follow tradition and give birth in the private Lindo wing of St Mary's Hospital in Paddington, London, and that the baby will be delivered by Marcus Setchell, formerly the Queen's gynaecologist.
Camilla Tominey, royal editor at the Sunday Express, says that history will be repeating itself if Kate gives birth at St Mary's, as it was also where William and Harry were born.
"It makes sense because she's already under the care of medical professionals in London, we understand that she's probably had all of her scans in London, and she's moving in to her new apartment in Kensington Palace after the baby's born," Tominey says.
"We would have thought all along that she was hardly going to go into an ordinary NHS labour ward, much as we might have liked that romantic idea of her being down with the kids, so to speak. It's going to be a private wing, she's under private consultants. I think Dianna felt very well served by the staff at the Lindo wing when she had her babies."
Dawn Anna Williamson, celebrity fashion stylist and journalist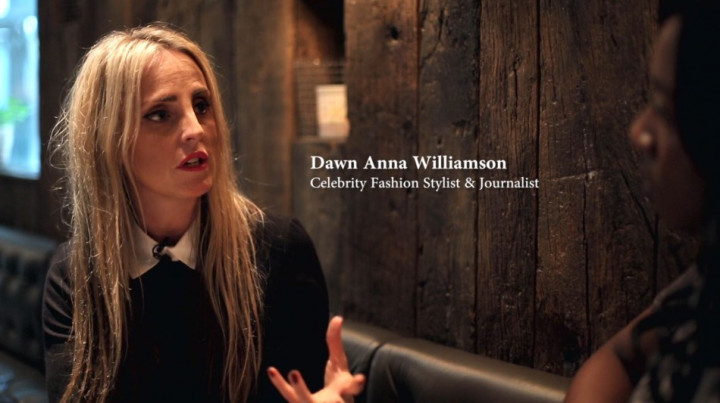 Kate's eclectic fashion sense, wearing both designer and high street brands, has been an inspiration to many across the country. Dawn Anna Williamson, a celebrity fashion stylist and journalist, says that you can see 'the Kate effect' on the British public through how quickly the items she wears sell out.
"We certainly know that she has a huge impact on the public, and she really drives them to buy things. She wore a Great Plains dress, and that's not high up on the top fashion brands list, and it was literally sold out within a couple of days," she says
"But it wasn't a maternity dress; it was just a plain dress that she wore while she was pregnant. I think she's always had the ability to influence people, but I don't necessarily think retailers will pick up on it and do better maternity ranges, I think they'll just be more aware of making a more comprehensive collection, and I definitely haven't seen her wear anything that's been very specific to maternity wear."
Izabela Minkiewicz, owner of Blue Almonds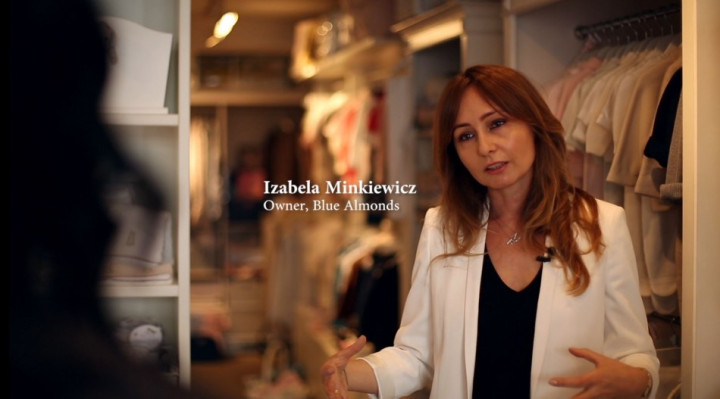 Kate and her mum were recently spotted shopping at Blue Almonds, an exclusive boutique shop in the heart of Kensington that provides a bespoke furniture design service for parents who are setting up their home nursery.
The shop's owner, Izabela Minkiewicz, explained the products that are available for expectant mums to buy.
"We do all the other accessories for the room: wallpapers, fabric, lighting, and all the accessories for the bed. You really need a lot, so there's a never-ending story to have the perfect setup for a nursery," she says.
"We're talking to our clients. We travel to their house to understand how they live, what style they like, just to be able to advise them better and do all the measurements. We want them to have an easy an experience as possible because we appreciate there's so many decisions, they might feel overwhelmed at having to make so many choices."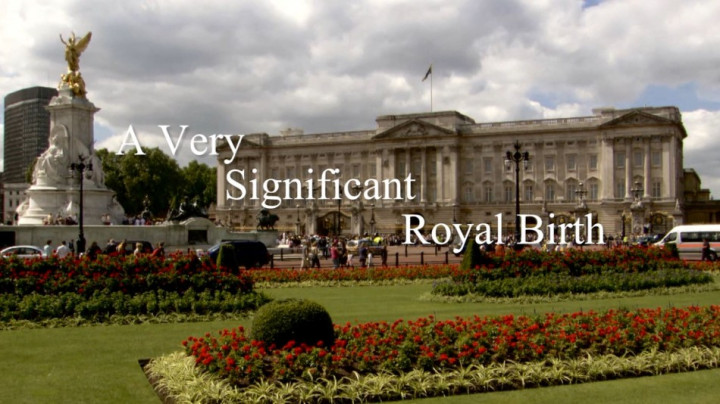 IBTimes UK's documentary news shorts feature is online TV at its best. High-quality reports and investigations, interviews with key players and in-depth analysis give unparalleled insight into the big global stories of the day.
READ:
Kate Middleton's 57-Room 'Apartment' Makeover Costing Taxpayers £1m

Kate Effect: Duchess of Cambridge Encouraged to Breastfeed in Public by TV's Beverley Turner
Kate Middleton Worried Prince William will Miss Birth of Royal Baby
'Huge' Bet on Mary as Name of Prince William and Kate's First Child
Kate Middleton Style: Friends Star Jennifer Aniston Jealous of Duchess' Hair
Kate Middleton Planning Hypno-Birth at St Mary's Hospital in London