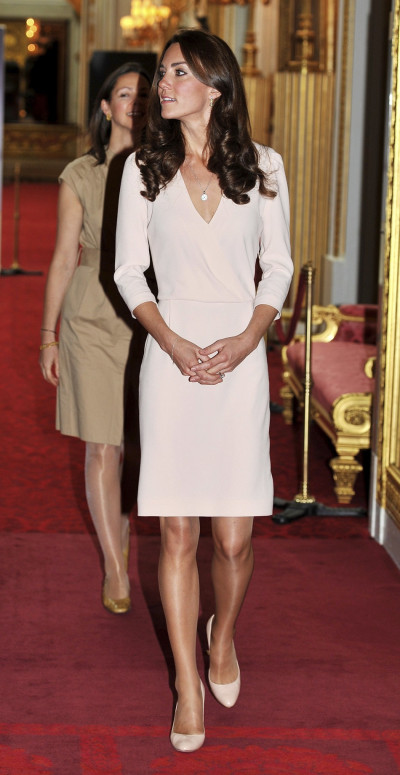 Kate Middleton is now royalty and one of Britain's most sought-after fashionistas. When it comes to fashion, elegance and grace, Britain's royal favorite and the Duchess of Cambridge never fails to impress her admirers.
Even before the royal wedding, Middleton was known for her natural, stylistic skill and her impeccable ability to maintain elegance and class. She has been placed on numerous "Best Dressed" lists in publications such as Vanity Fair and People, among others.
However, New York fashion experts seem to think otherwise.
Catherine is just a "style follower" and ideally not a fashion icon, say the experts.
"She is stylish, but she's not setting trends, she's following trends," said Gregg Andrews, a fashion director at U.S. department store chain Nordstrom, to Reuters.
"If you take Kate out of the royal family, put her on a street in New York, you wouldn't look at her twice. She's a beautiful woman, but she blends into a crowd," he added.
While they seem to agree to the fact that anything Kate Middleton is spotted wearing gets sold out within hours, they still claim that she is no fashion icon.
"Is she iconic at the moment? Time will tell. She's certainly influential. In the position that she's in you can't be simply stunning as she is and not have influence," said Ken Downing, the Neiman Marcus Fashion Director, as quoted by Reuters.
Is Kate just a fashion follower or a trend-setter? Does it always have to be a bizarre and unwearable look to be flaunted by a celebrity (read Lady Gaga) to be a fashion icon?
Start the slideshow to see a compilation of the top fashion moments of the Duchess of Cambridge.