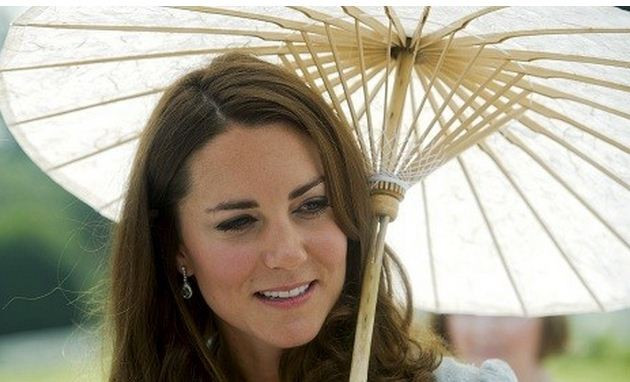 Prince William has expressed his anger after French magazine Closer published topless photographs of his wife Kate Middleton. The furious Duke of Cambridge drew parallels with his mother Diana, the late Princess of Wales, who died in a car crash in Paris in 1997, after being hounded by paparazzi.
"I don't want what happened to my mother to happen to my wife," an insider quoted the Duke of Cambridge as saying, in a report by the Mirror. The Duke and Duchess of Cambridge are on a nine-day tour of the Asia-Pacific region to mark the Queen's Diamond Jubilee, and have opted to complete the visit and ignore the scandal.
"William is furious, to say the least. The more they heard about what was in the pictures the more their sadness turned to anger and disbelief," the insider told the Mirror. "This is exactly the kind of thing he wanted to prevent from happening. This is what made him so cautious about bringing Kate into the royal fold. He didn't want her to be subjected to a life of scrutiny with no freedom, no privacy."
"Until now he has felt this has been somewhat possible. But these photographs have crossed a real line. He is utterly devastated. Now he is worried they are staring at a future with no freedom," the insider added.
Meanwhile, journalist and royal commentator Penny Junor has also blasted the magazine for the photographs.
"There is absolutely no justification for this, I mean it really does take us straight back to the worst days of Diana's life - no public interest is served by this at all," Junor said. "This is just hideous. The poor girl, she thought she was in total privacy, and she should have been in total privacy."
Rosa Monckton, who was a friend of Diana, has also spoken out in support of Kate. Her tweets suggest that Diana considered media and paparazzi attention a sort of game.
She tweeted: "'It's a hunt Rosa'," Diana said to me. 'Write about it. I want people to understand what it's like.' Wrote about it on Sunday after she died. Let the Duchess of Cambridge have a private life. She needs down time for her own sanity."