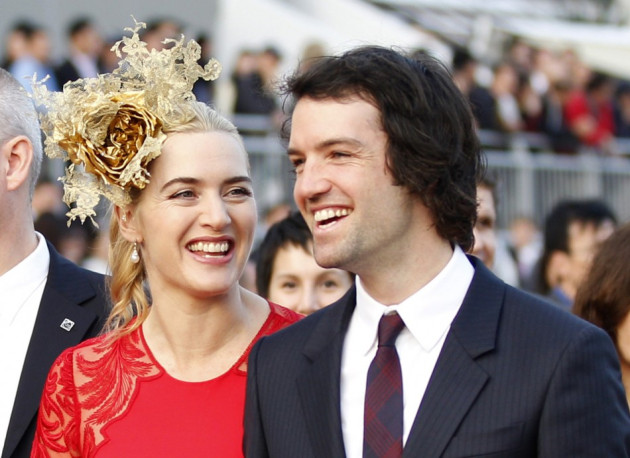 Hollywood actress Kate Winslet announced she is expecting her third child, first with husband Ned Rocknroll.
The 37-year-old British actress, who is already mother to daughter Mia from her first marriage to Jim Threapleton and son Joe from her second marriage to Sam Mendes, was criticised by Judith Woods, a feature writer and columnist for The Daily Telegraph, in her article 'Three babies by three fathers - will it be third time lucky for Calamity Kate Winslet?'
"Kate Winslet is pregnant again, and I blame Leonardo DiCaprio," Woods wrote, "No, he's not the father (this time...), but remember that scene in Titanic where his character, Jack, is about to slip off into the icy Atlantic and bids Rose adieu by reassuring her she will live and go on to have lots of babies? Well, he missed one crucial detail; the dang dying fool only forgot to specify that they weren't supposed to be by different fathers."
"Which is possibly why Winslet, 37, is having a baby with her newest husband, Sir Richard Branson's nephew, Ned Rocknroll," she added, "The actress, who won an Oscar for her splendid performance in The Reader, always has a baby - but just the one, mind - with every husband, to keep it fair."
Twitter went abuzz with the Oscar-winning actress name trending, and slamming the writer for offensive comments.
"@TheBathBird Judith Woods' article about Kate Winslet, in the telegraph, is yet another example of how often it is women who keep sexist sentiments alive"
"@tompeck If anyone wants to read some foul, vacuous drivel on Kate Winslet. Shame the egregious Judith Woods not on Twitter."
"@squiffykat That article in the Telegraph about Kate Winslet has made my blood boil. Shocking it could ever be published."
"@teacupblog WHAT THE HELL. This is a disgusting piece of "journalism". @Telegraph You should be ashamed of yourselves"
"@RachelDavies_I know everyone's said it, but today's Telegraph piece on Kate Winslet is so outrageous it's almost a spoof. Shameful."
"@_blackie__ im no kate winslet fan, but i really dont agree with the telegraph article. ridiculous, irelevant, judgemental, unnecessary poor journalism"
"@stillwontshutit dear world; leave Kate Winslet alone. All women have the right to have children with WHOEVER THEY WANT TO. @Telegraph"